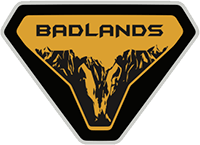 Well-Known Member
Joined

Apr 5, 2020
Messages
Reaction score

1,551
Location
Vehicle(s)

2011 F-150, 2018 Ford Fusion Energi, 2005 Ford 500
Bronco

Badlands
This is just a thought exercise:

So the 2021 Bronco will begin production circa April / May 2021.

150,000ish Broncos need to be made.

According to Ford, the last run should be sent to reservation holders in 2022 - let's call it January 2022 for conversation sake.

Ford Dealers will not get any (many due to cancellations) 2021 Broncos at all? Or will Ford continue to produce Broncos for Dealerships.

Does this make the FE and reserved Broncos "more special" due to they never saw a dealer's lot?

When does the model 2022 start production? Nov/Dec 2021?

What is the turn around between the end of 2021 and the start of the 2022 production?

What if the 2021 model goes into 2022? Won't the models be identical outside of the year chosen to call them?

As I've stated before, I own a 2011 F-150. The 2021 F-150 has some cool options. But it's not "Oh, snap!" better than my 2011. And that is 10 years later! One year difference - I don't see as a fear for me. And that assumes there will be a 2022 Bronco. What if they just skip 2022 and to get back on schedule they make a 2023 model?

As has been said, the easiest solution if this is a worry is to cancel the reservation and then when the 2022's arrive on the lot, go get one.

Surely everyone would agree Ford would never (and should never) hold back everyone's reservations while they build the 2021's for Dealerships and once those are done, begin building 2022's for reservation holders?!

I've waited since 2004. I ain't waiting another dang year because one digit got changed in a year!