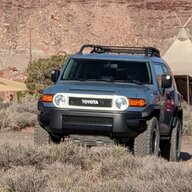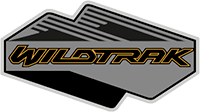 Well-Known Member
First, a big thank you to
@Cat
and other contributors for developing with OCD delivery checklist (
https://www.bronco6g.com/forum/thre...cd-version-for-expectant-bronco-owners.29870/
).
Picked up my 2022 Wildtrak last Friday. Karl Malone Ford (Crandall Ford at the time I made my reservation) has been great to work with; communicative, no ADM, etc. At the time I picked up my Bronco and in the couple of days thereafter, I noticed a few QC issues. All of these have been flagged on this forum in some manner or another but I wanted to highlight that these are still occurring and am also looking for feedback from others who have successfully dealt with any of these issues.
1- MIC panel with honeycomb. This was identified at the time of sale; pointed it out to the dealer and they immediately ordered a replacement panel (and now I have to hope the color matches the remaining panels).
2- Dent in hood. After driving home from the dealership, pulled in the driveway to take a couple of pics and heard a fairly loud thud/bang (not sure how to describe but definitely metallic sounding). Inspected the Bronco and quickly noticed a dent in the hood. I know others have also found dents; this one seems to be in a slightly different area than those previously reported. Anyone have thoughts?
3- Hood misalignment. I missed this one while at the dealership. All body panels seem to otherwise be aligned. However as others have described, the hood is not level with the tops of the side panels. I assume this "offset" is not by design. Has anyone had this issue resolved by their dealers/Ford (and if so, what was the fix)?
Thanks all for any feedback.
Update #1 (2.2.2022)
Dealer (Karl Malone Ford in Park City) continues to be great to work with. Not having a body shop of their own (it's a small, local dealer), they had a local body shop look at both the hood dent and misalignment. Body shop is not sure what happened but because the insulation underneath the hood was not damaged and the dent is clearly pointing out, thinks it likely shipped from the factory with the dent. That does not explain the thud I heard but regardless, they have already scheduled the Bronco to have both the dent and hood misalignment taken care of.
Update #2 (2.16.2022)
All issues resolved. Hood was removed from the Bronco, the dent taken out, hood repainted and new Wildtrak graphic attached. Once the hood was reattached they better aligned it with the side panels so that there is less of a gap. The MIC panel has also been replaced and matches the remainder of the top. Pain in the ass to have your new vehicle immediately in the shop but Karl Malone Ford and Carleson Quality Body and Paint were both excellent to work with.
Last edited: