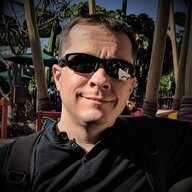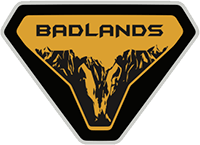 Well-Known Member
First Name

Sean
Joined

Jul 21, 2020
Messages
Reaction score

3,990
Location
Vehicle(s)

Nissan Sentra, Mercedes GLC
Bronco

Badlands
I created one of these for the 2021 data and had some requests for a 2022 version with the new pricing and options, so here it is:
2022 Ford Bronco Pricing w Accessories Aftermarket
You mark the options you want on tabs 2-4, and that populates a summary on the first tab with your build, including pricing as well as the various codes for trim, engine, package, options, etc. There's also an extra tab you can use to list any aftermarket stuff you're considering. The Dealer Notes column on the various tabs will also display on the Summary, so it could technically be used to put together your order for your dealer and provide them with notes. (Do this at your own risk and double check everything! Personally, I trust this more than a link to B&P, but that's just me.)
A couple of things to note:
This is working off of the new order guide and price list, plus I've included the much larger list of accessories from 2021.
Some of the items on the 2022 Accessories tab may also appear on the 2021 Accessories tab. I recommend marking them on the 2022 tab, but I've left them on the other tab as-is, in case you need to refer to the actual part number instead of the option code.
Some of the package codes in the 2022 price list appeared to be switched (BL & WT). I stuck with the version in the order guide, which is also consistent with how they were coded in 2021. Just double check with your dealer to make sure your order is entered properly.
There is NO need to request access to edit the file. Just download or make a copy and use it how you like. (I won't be grating any edit permissions, because then someone would end up screwing it up for everyone else.)
Updated 10/14 - Corrected pricing for BL and WT preferred packages. (Original version had corrected package codes, but still used the erroneous prices from the MY22 price list.) And added Price Protection amounts that will display on the Summary tab (but are not factored into the totals).
Last edited: