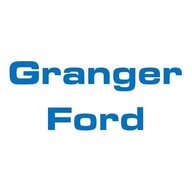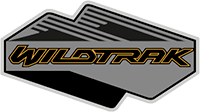 Well-Known Member
Base Sponsor (Level 1)
First Name

Zach
Joined

Sep 28, 2020
Messages
Reaction score

8,385
Location
Vehicle(s)

Ford Mustang
Bronco

Wildtrak
2021 model year has come and gone (mostly) and you've been left without a VIN and Bronco schedule date yet. We were intially allocated 203 Broncos for the model year, because of production delays we will end up receiving vins for roughly 75% of our original estimate. So don't fret, you are not alone! How do you prepare for 2022 MY Orders opening? Here's a few helpful tips to keep in mind.
Order of things to come
The Order Guide will be released - This is our ordering 'gospel' if you will. There are lots of rumors of what will or will not be added to the 2022 Bronco options. If that option is not on the ordering guide it is not available. I'm sure it will be found online somewhere before I can find it, so please pour over it and finalize your options before calling your dealer.
Ordering will be open in Conceps, then in WBDO. Be patient! - CONCEPS is a old computer system that you can back your way into in Ford's system and was used for years. For those of you who were born before millenials, you are more than familiar with how to navigate these screens. I am not. So ordering will open in conceps a day or two before, B6G members will rush like crazy to get your order placed, but the majority of orders will be placed in WBDO, it is a much easier system to navigate, you'll need to just wait a day or so.
Order time doesn't determine scheduling - We should know this by now, but the time you place the order does not determine when your Bronco will be built. I'm not sure on the exact dates, but Ford has allowed a 30-60 day window to place your order. As long as you place your order in that timeframe, your reservation date will determine your priority, not your order date.
Production start up - 2022 Bronco Production is slated to start in December. I, like all of you, am hoping for a smooth start up for 2022. Ford has prioritized chip availability, with MIC 2.0 solving top issues Ford should be able to belt out significantly more production for 2022 model year than 2021 (which was 6 months of production). Now we also live in a world where covid has hampered production for all manufacturers, so please keep that in mind.
2022 Bronco Delivery timeline to Dealers - With production starting in December 2021, January 2022 should be when dealers start to see their Broncos show up on the lot in volume. Keep in mind I've seen two different model years show up on the same transport. With the demand the Bronco has, anticipate Ford building as much as they can to satisfy the pent up demand and not a big wait from end of 2021 to beginning of 2022.
FAQs

Will I need to place a new order?
- Yes, the Ford system does not allow us to just convert from a 2021 model year to a 2022 model year without any other changes. We have to initiate a new order as a 2022 and replicate your past options if no other changes are requested. I'd recommend you verify all the new options are correct and ask for an order summary for a 2022 build if you had a 2021.
What about price protection? -
If you have an order now your order will be price protected for 2022 as well. The key is your name and address need to match what is on your Ford account. If you switch trims, your price protection will still be okay. If Ford releases a new Edition (i.e. Raptor, Heritage, Etc.) you will pay whatever the new price is, there is no price protection on a new model, because it wasn't there for 2021. If you switch from a base to a big bend over the model year change, your pricing will be fine.
Will my dealer know their total allocation for 2022 MY? -
It is my understanding that allocation for 2022 model year, while following the same/similar formula as 2021, will not be given out as a total year number in 2022. As I stated in the beginning of this post, we didn't receive our 2021 model year estimate because of delays. Taking it month-by-month like the traditional allocation system allows can help Ford adjust more quickly on the fly and dealerships will only know on a monthly basis what their allocation looks like.
Reservations versus new orders. What is the difference? -
Ford has now stated that they are accepting new retail orders, but has temporarily suspended the reservation system. With such great demand, why would Ford allow new orders to be placed? If a dealer has exhausted their demand for Big Bend 4-doors and a new customer walks up and wants to place an order, this allows the dealer to place that order and the customer to receive production sooner. This does not allow a customer with the same exact order to leap frog a customer with a reservation for the exact same Bronco. Towards the end of 2022, while reservations are closed to exhausted, this will allow more customers to get the Bronco they want faster. Reservations > Retail Orders.
Should I forget about soft tops?
- No!!! I still maintain that if you want your order ASAP order with a soft top. While I anticipate hard top production to pick up dramatically, the soft top will still be in less demand and if you equip your order with a soft top it will schedule more quickly. Unless you are a super early reservation holder that hasn't received their Bronco yet for 2021, I would not forget about the soft top to expedite orders.
In summary, I'm trying to remain optimistic as the 2022 model year order banks open up. The micro chip shortage is not going away anytime soon, that is going to be a battle that Ford fights all year. But I know they are prioritizing those supplies for the Bronco. Between that and a hard top fix, my hope is that Ford can build all they anticipate on a monthly basis and fill all existing reservation demand in 2022. That is my hope and I don't have any specific insight, but with customers backing out of reservations for various reasons and the shut off of new reservations, that number will continue to get smaller and smaller as the year goes on.
As always, we're very appreciative of everyone here and will do our best to help and assist anyone who has an existing reservation with us, another dealer, is considering transferring, or looking to place a fresh order. We're extremely grateful for the community
@Administrator
has built here and look forward to continue to contribute our little piece to make it better.
Granger Specific Customers - As a reminder, we do not participate in out of state leasing and courtesy deliveries at another dealership.