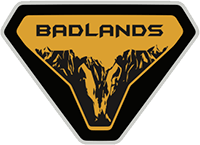 Well-Known Member
Well said!

I'm a first time new Ford buyer, only thing I've been lucky with is that I was 99d waiting on white top and didn't need the Bronco so I wasn't stressing the wait.

Now that I'll finally have a buildable order in the system and the stated availability of what I originally wanted 2 years ago I expect

@Ford Motor Company

to fix this mess not only for me but for all of us loyal Granger and Ford customers.

It's been said that reservation holders would be taken care of in MY22 and now we're rolling to MY23 with early reservations still on Grangers' books. Going off of Zachs numbers there's 600 orders that will go unfilled, that's potentially $30 million dollars in lost sales for Ford. If doing the right thing for your customers doesn't sway you then maybe the bottom line of doing it will.
Ford won't lose any sales as they're just reallocating their production to their top dealers in an effort to keep them happy. If their top dealers were actually good dealerships, they would have the most reservations, which they don't. IMHO, it's shortsighted at best as they're not rewarding those dealerships that do their jobs better. The only thing Ford has clearly demonstrated time and again throughout this entire process is that they are not a company that can be trusted. At this point, it's shame on us for believing what they say and / or put in writing, which is a pretty sad thing. Fool me once……