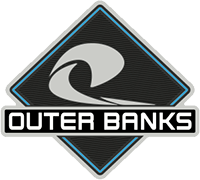 Member
I performed a simple google search trying to find model year 23 colors and stumbled upon this touch up paint website:

https://www.automotivetouchup.com/touch-up-paint/ford/2023/bronco/

From the colors listed it seems credible. I'm a bit disappointed at the lack of fun new options (TOTALLY BUMMED THERE ISNT A REAL ORANGE FOR ANOTHER YEAR. GIVE US COMPETITION ORANGE/ CALYPSO CORAL ALREADY).

Also, it seems off that Hot Pepper Red wouldn't be offered for a second year. Area 51 is missing as well.

SUMMARY:

Fighter Jet Gray

= Cactus Gray

Robins Egg Blue

= new "classic" trim we've seen spy photos of [

see photos

]

Peak Blue Metallic

= new mystery blue/turquoise color?

Yellowstone

= Cyber Orange?

Eruption Green Metallic

Code Orange

Race Red

Terrain

= New color exclusive to the Everglades trim?

Lead Foot Gray

= new color for bronco that we've seen on the GT350 before

Velocity Blue

Iconic Silver Metallic

What are your thoughts? Do we think this is the final color lineup? Have I been totally duped by a random touch up paint website?
I suspect it's not complete, no oxford white would be very strange. Hopefully they'll keep hot pepper red, if not may have to change to code orange