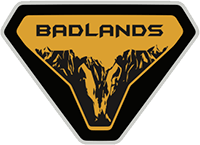 Member
Updated with official Ford chart (posted by
@BlueBronco
below) confirming the September 12 date for 2023 Bronco order bank opening:
Original post:
Hell of a first post I know but I swear I'm not trolling.
Went to my dealership yesterday (suburbs of Cleveland) for a sit-down to go over the options I wanted as they wanted to put in my order (and others) the moment the system opened on August 15th.
They noted that Ford recently told them that they were pushing back the date of the ordering for the 2023 Bronco until September 22nd.
Now I did a couple of searches of the interwebs today (instead of working) and can't find this confirmed anywhere else. Thought I'd ask around to see if this was true/false, or at least if anyone else had heard this.