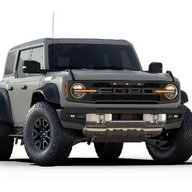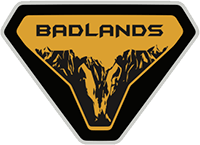 Well-Known Member
I will concede you could be right. Personally to me it looks close enough to the same angle to be an accurate scale, but I don't care enough either way to keep arguing.
While they definitely aren't a 1:1 if you line the tops up they are REALLY close to scale. At first glance of the original picture I thought there was no way they are even close but fiddling around with it in photo editor a bit they seem very close.
I'm excited to see what the fender flares look like when the camo is finally removed, I'm hoping they went for a full baja style fender flare and not just wider versions of what the Bronco Base/Sas already have. I would imagine you would have to based on the Fox Shocks and wheel travel, the "stock" Bronco fenders probably don't have enough room.