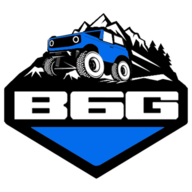 Administrator
Staff member
Update: the reference to "2023 Bronco Raptor" has now been removed from the engineer's profile, but you can see the original version below.
For over a year now,
we've been reporting
that the Ford Bronco Raptor is coming - as a 2023 model year.
We've discovered further support of this -- a Ford engineer working on Bronco Raptor development lists the "2023 Bronco Raptor" in his Linkedin profile. He's currently designing the Bronco Raptor's EDS (Electrical Distribution System).
A vehicle's electrical distribution system is like its central nervous system - moving power and data throughout a vehicle.
Last edited: