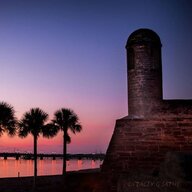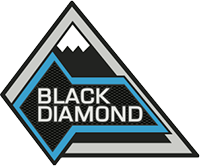 Well-Known Member
First Name

Ken
Joined

Aug 12, 2020
Threads
Messages
Reaction score

12,825
Location
Vehicle(s)

2022 Black Diamond Bronco
Your Bronco Model

Black Diamond
The 2023 Bronco Model Year Dealer Playbook has been released.
UPDATED WITH GREAT SUMMARY FROM @RagnarKon
CARRY-OVER ORDERS
Ford will automatically be copying over non-scheduled 2022 orders to the 2023 order banks. Much like the 2021-to-2022 carry over last year, these orders will be given a priority code of 99 (the "do not build" code) to allow you and your dealer to confirm options and pricing before the order is eligible for scheduling.
Two things to note based on what Laura posted earlier:
All existing Cyber Orange orders will be changed to Shadow Black. Make sure you have your dealer update your color if you want something different.

All existing Wildtrak orders will be given the HOSS 3.0 upgrade.
Users with carry-over orders will be receiving an email from Ford on Sept 21st will additional information on how to confirm your order.
UNCONVERTED RESERVATIONS
If you have an unconverted reservation you will receive an email from Ford on September 28th with information on how to convert your reservation for an order.
If you do not convert your reservation to an order by November 21st, your reservation will automatically be canceled.
COVP PROCESS
All carry-over orders and converted reservations are subject to COVP. This is a additional verification process that was used with the Maverick last year and a few times in the past with Ford's other vehicle. It requires your dealer to submit additional paperwork and a copy of your driver's license to Ford for verification. If this is not done your order will
not
be eligible for build.
ORDER GUIDE AND BUILD & PRICE AVAILABILITY
As previously reported, the order guide is expected to be published on September 19th. The Build & Price tool is expected to go live sometime between September 19th and September 21st.
PRICE PROTECTION
Ford will continue to price protect orders based on their originally submitted reservation or order date. Previous price protection will be carried over and updated to include MSRP price increases for 2023. (Obviously the devil is in the exact details on this, and dealers weren't given the exact details yet.)
BRONCO HERITAGE EDITION
Heritage Edition is a late availability option, and will be generally available just like every other trim. Much like Everglades, anyone can place an order for Heritage.
BRONCO HERITAGE LIMITED EDITION
Bronco Heritage Limited edition is also a late availability option and is a production limited trim with a total of 3,932 units split between 2023 and 2024. (This was previously announced during the
original Heritage announcement
.)
DEALER ALLOCATION
Dealer allocations will work slightly differently for Bronco than the standard formula.
All non-production limited trims (including Heritage):
50% - 2022MY Bronco allocation and Bronco Sport sales relative to the rest of the nation

50% - Total Ford sales relative to the rest of the nation
Bronco Raptor allocation:
60% - 2022MY Bronco allocation

40% - 2020 to 2022 F-150 Raptor sales

All dealers are guaranteed at least 1 Bronco Raptor
Heritage Limited allocation:
All dealers are guaranteed at least 1 Bronco Heritage Limited in either 2023 or 2024.

Ford will be placing a maximum limit on the amount of Heritage Limited Broncos any one dealer can receive to ensure all dealers get at least one.

Heritage Limited is NOT permitted to be sold to brokers, and dealers caught selling to brokers will be punished.
TL;DR—
@flip
is correct. The big takeaway is the COVP process and the need to convert your reservation before Nov 21st.
2023 Bronco Dates / Calendar / Schedule:
A screenshot from dealer playbook:
Last edited by a moderator: