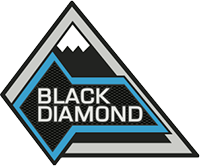 Well-Known Member
First Name

Debbie
Joined

Jan 28, 2021
Threads
Messages
Reaction score

258
Location
Vehicle(s)

Ford Mustang and F250 SD truck
Your Bronco Model

Black Diamond
Hey y'all been a super loooong minute.

I've owned Mae Pearl now just 2 months shy of a year! We've kept those Goodyears rolling since the day I picked her up!

No real issues to complain about. I do have a passenger door rattle, but piece of weather stripping it be good to go!

Also think would be wise for

@Ford Motor Company

to get with Goodyear and narrow the Sasquatch Tire tread pattern between 2-5mm just to keep the rocks from sticking in the tread!

(Goodyear Territory)

My flat was because I didn't not clean the rocks out before hitting a trail. So I had a rock jammed into the tread pattern..then boom ran over another rock and it stabbed straight through the Tread package. So now I keep a screwdriver in the door to clean out rocks before and after the trail!

Also been asked how my MIC has held up. It's been fantastic. I do have a picture of the inside of my MIC where they reworked a spot. It's no biggy tho.

Also right now I'm running the Sunrider on my bronco. Love it. It can be noisy on the interstate, but that's to be expected. Also I was flying 80 into the wind. It holds up like a champ.

Also I do run he 4WP flare deletes I've had no issues kicking up rocks expect for one time! I do now have a small chip. Also was out in Wyoming this past holiday. We were the filthiest rig bc of no flares after crossing the creeks, but I'm not to worried about that. Nothing little washing doesn't fix.

Also few weeks before was out running about Utah with the Curt Hitch Tow Basket. Wasn't my favorite..it was more a pain. I did end up cracking the weld on it as well. Few pictures to show the few things I mentioned.

I love all y'all's adventures as well. Great community to be apart of. I really enjoy seeing so many broncos out and about now. This past trip I saw so many! Wyoming and SD def has a good number of Broncos on the road.

Also forgot to mention I bombed a door. I ended up loading them up and taking them to my parents and my dad helped me. We didn't use the door bags. They actually were no help to us. So I'm going to pass mine on. Also going to be building a hydraulic cart like they use at Ford for the assembly line.

Current Mileage. I get free oil changes for 2 years. I've been wholeheartedly changing the oil every three months.

My door rattle is on the edge of the door we're the panel meets the window. Already foam in that area. I just got to add more. Easy fix!

Area where I stabbed a rock thru the SW.

Cracked weld. Btw I put this thing thru the paces. I had it loaded down. I also drug it over a lot of spots. Departure angle is not great. Live and learn. Hoping to see someone rig up a half rack for a two door in the future. Also looking at different racks.

Reworked area in my MIC.

Day I bounced my door off concrete.

Twow doors do fit in a two door!

Cart I'll be building for my doors based off a cart from Ford and from the Jeep Wrangler forum.

Small wrinkle left after we bent the corner back! No thang barely see it.

WY

WY

WY

WY

WY

WY

My best fill up to a tank of gas. 487 miles. I was shocked. I never get that hood in the low lands of IL.

UT with the Tow Basket.

Capitol Reef Cathedral Valley Loop.

Hells Backbone One Lane Bridge.

Swing Arm City. This is where I broke the weld. I gotta little frisky and missed a whoop and bottomed out. Sent every thing flying out of the basket.

My tater chip ripped a little to much!

Top of Kelly's Grade Smokey MT Road. Big Water UT.

Smokey Mountain Road. End of this where I got the flat!

Mars Discovery Area. Drive the road, but off limits for Government Research..turn around at the end!

Moonscape Overlook near Factory Butte!

Sego Canyon Road north or Moab.

Sego Canyon Shelf Road.

San Rafael Swell area

Mae and my friends JL.

Just a few pics from recent adventures. I've got so many tho.

Miles per smiles!

Mae with Ursa and Gary. My friend from WY, Toyotas.
What a fabulous summary of your time with Mae Pearl on the road, Ashley! Thanks for taking the time to post this. The photos and captions are wonderful. I admit I am surprised that this adds up to only 22,000 miles, with all your trips west. Much love, Debbie E-F