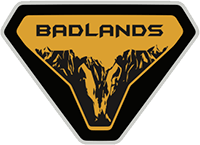 Well-Known Member
First Name

Brian
Joined

Aug 21, 2020
Threads
Messages
Reaction score

1,880
Location
Website
Vehicle(s)

21 BadSquatch,'21 ExplorerST , RIP 84 & 90 Broncos
Bronco

Badlands
Vehicle Showcase
Fun-Run is an annual fundraising event that benefits Arkansas Children's Hospital "Camp Sunshine"! Find out about the history of FUN-RUN
here
!
All proceeds from the weekend event are donated to Arkansas Children's Hospital Camp Sunshine. Find out more about the amazing program that Camp Sunshine offers for Burn Survivors
here
!
So this past Saturday, 5/14/2022, myself an 3 other Broncos grouped up with 3 Jeeps and took on some trails at this years Fun Run at
Hot Springs Offroad Park
.
@VoltageDrop
in his Carb. Gray 2 door Base Sasquatch and
@SFAforester
in his custom wrapped 4 door Base Sasquatch. I was in my A51 4 door Badlands Sasquatch.
We first ran the Snake trail, it is rated as a 2 Diamond,, i was a long trail but nothing bad on it. One slick ledge to climb up, but nothing the Broncos couldn't handle. That was about a 2 hour ride, then we broke for lunch and picked us up some hot dogs and hamburgers provided by the Fun Run.
After Lunch we ran the Fun Run trail, named after this yearly event. It is rated 3, but then has fork where you can take the 3 or a 4 trail. We took the 4 diamond route. Toward the end of that trail there is one last obstacle, it has a bypass. The Tan Jeep(on 37s) and the Blue jeep buggy(on 40s i think?) took on that route. Everyone else was taking the bypass, well my stubbornness got the best of me and I wasn't thinking with my brain. But I had something to prove in my Badlands so i took that route, wish i had photos and video of that obstacle, I should have some dash cam footage i have not pulled yet, when I do i will update. But with a little bit of scraping , bouncing, and rock rash I made it and represented the Broncos well I think.
After completeing the Fun Run Trail, we went on Squids Jaunt, It is a 3 diamond. It was fun, short, very open, hill climb. Not very challenging, but definitely had some routes you could take that would be 5+ diamond that the buggy tried to take there on the right. On our way back down there was a SXS stuck in there that we helped recover.
Finally we went on our last trail and by far the most challenging in my opinion, start to finish, with really no bypasses, if it was a bypass the bypass wasn't much better. But we all survived and made it. The Ultimate Adventure trail is rated as a 4 diamond, and earned everyone of those diamonds.
After that we were done for the day, went back to the pavillion for some pulled pork and brisket, auction, and raffle. We had great time, very fortunate to be able to meet up and ride with a great group of people, and raising money for such a great cause.
Please excuse my spelling and grammar, I'm more of a numbers guy lol.
For those wondering, there were 4 Broncos there, 1 FJ, 1 Suzuki, and 1,326.3 Jeeps.
Also no Tie Rods were broken, Only some scratches and rock rash.
Last edited: