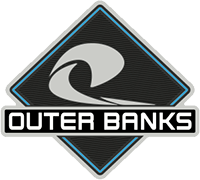 Member
On Road Review
Well, what can I say.....I took my brand new 2022 2dr 2.3L 10 spd Badlands for a little spin to really see what she can do. I might say I am thoroughly impressed with its on road performance. Picked it up Saturday and packed up and went away for a week of fun.
If you need to use the back seats, I would not get a 2 door, very awkward to get in especially if you are not small.
Engine-More than enough power over the many mountain passes.
Suspension-Firm, but not harsh in the least, steering feel is great
Comfort-Back didn't hurt, easy in and out, Great seats and seating position. Wish the seat was able to be a little more flat from butt to knees.
Fuel-Drank the fuel over the passes. I drove average on the freeway between 70-80mph 16.4 average over 3600 miles.
Fuel tank-Way to small, don't know what the size is but I want more capacity.
Brakes-This is my only negative. Felt like I needed more stopping power, will be addressing!
Parts on order- Mirror mounted Ford Performance Lights, Side Steps, Grab Handles, Brush Bar and going to order a soft top.
I had one on order and it never showed up so I saw this on a lot and picked it up.
Lets Compare
Engine - Bronco, better than the 4 and 6cyl Jeep
Comfort - Bronco
Brakes - Jeep
Lighting - Bronco
Suspension - Bronco
Cool Factor - Bronco
Wow Factor - Bronco
The feeling to conquer - Jeep, Just feels like it is invincible,
Overall - Bronco, This thing kicks ass.
Next up will be a planned off-road adventure to compare both off road.
I've owned upwards of 20 Jeeps and currently have 3, a 2021 Rubicon Extreme Recon, 1986 CJ7 Laredo and a 1983 CJ7 Limited.
Road travelled mostly I-5 and Hwy 325 and 139
Vancouver to Portland
Portland to San Francisco
San Francisco to LA
LA to Las Vegas
Las Vegas to Reno
Reno to Vancouver
3621 Miles
Averaged 16.4 Miles to the gallon