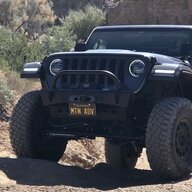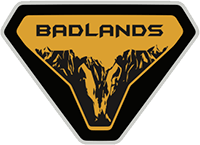 Well-Known Member
Joined

Jul 14, 2020
Messages
Reaction score

2,176
Location
Vehicle(s)

BL 2DR incoming..
Bronco

Badlands
@goatman

While I agree with your question, keep in mind that for the masses and new-to-off-roading members, they won't know the difference between lifting a vehicle for looks vs. performance which I too had to learn the hard way by taking my then IFS lifted truck on the Rubicon and shattering both CV's (driver and passenger) after being dropped out and bound up.

This is essentially a coil spacer/A-arm kit utilizing the majority of the factory components without any attention given to long term durability or performance which is why I'm not a fan of any IFS lift kit since millions are spent in R&D by the OEM to achieve optimum working angles throughout the entire range of suspension cycling. However, as you probably know this is also the difference between a $1300 bolt on kit and a $50k full-on custom long arm IFS suspension (below).

In time I would expect that there will be other companies coming to market with a decent compromise that will address the real complexities of IFS and balancing that with durability and performance similar to what the Raptor guys have available to them currently, but the Bronco is a new platform so it won't happen over night.
Good post.
I too have had issue with CV breakage due to binding ( mod'd 5th Gen 4Runner -33s)..I've learned since then just because a coil over can reach a certain ride height doesn't mean the CV angles can take it. I know better now. Also, after seeing the Fun Haver CV angles, worm clamp shift and grease leaking from the boot I am questioning what it will really take to get the Bronco on 37s with the ability to push it off road. I am fully prepared for less than normal CV boot billow and ball joint wear, but I've seen CV rigs drive less than 2000 miles and the boots get torn up due to extreme angles because they are out of the safe zone...which is normally less than 3 inches. The majority of the boot wear is driving on the highway. Drop bracket lift need not apply.
I understand mid/long arm kits as well as portal hubs and RCV axles might be the solve, but that is a lot more involved.
The 4WP kit with 37s is off my radar too. 4WP rep advised would be fine for fire roads, but wouldn't go into any further detail. Rep told me to stick to 35s for real off road work.
Last edited: