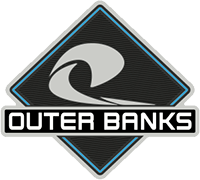 Well-Known Member
UPDATE
and edited - Looks like we gain another solid inch over the 51.8" benchmark. See photos below. The gap is ever so slightly bigger between the 4 door seat and b pillar. The B pillar on the 4 door must be a little bit bowed.
We have confirmed the 2 door b pillars are in fact 51.8" apart per the drawing and ford dimensions.
Nonetheless putting the exact inch aside, those bigger guys that have raised concerns with the 4 door have to do with the fact that your shoulders are sitting in between the pillars.
So there has been some feedback that the 4 door feels snug. Some discussions around the protruding B pillars. I did some snooping and thought I'd share.
Granted this is a 2 door where the B pillars aren't problematic since they're further back. But what do you see here? There's almost no space between the b pillar and seat is the obvious. What else do you see? The B pillar is align with the rear shoulder dimension.
We have that number from Ford! It's 51.8". Fords 4 door shoulder room from door panel to door panel is 57.1" but B pillar to B pillar looks to be 51.8".
And unfortunately the B pillars on the 4 door overlap your shoulders since the b pillars are pretty forward facing. Ie the side of you upper body rests against the b pillar if you're say 6 ft tall and don't have the seat forward.
Bere's my outback
Similar at 52". But Unfortunately the bronco doesn't have these cut outs, and the seats are much further back in relation to the b pillar. So I put my seat all the way back in the tracks so I was sitting against the b pillar like I would be in a bronco. Then put a book up against the cut out to mimic what it would feel like.
I'm 6'-0" 210 with a average shoulders. With my elbow on the arm rest holding the wheel, my tricep was within 0.5" of hitting that imaginary bronco b pillar. So that's what some of the bigger guys are talking about with the b pillars.
hope this helps. If you're concerned with width I would do the same thing in your current vehicle by putting your seat back to overlap the b pillar and see what 51.8" feels like.
for reference here are some photos of the 4 door. Note the b pillar curves up at the top which doesn't help. It will clear your shoulders but something to consider.
And here's the seat all the way back in it's track so you get a sense of the positioning of the bpillar
Last edited: