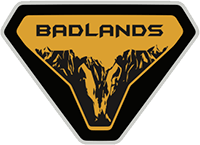 Well-Known Member
Hi all

did some searching but haven't found anything to my liking.. in fact, haven't found much at all?

Does anyone have any links to a orderable rear cargo platform for the 4 door. Something that is level with the rear seats when folded down? I know there are some posts/video of DIY platforms, and also some reference to a 'frugal' platform, but can't find a link?

Really looking for something that creates a level riding experience for my two big dogs and also maybe has some sliding/lockable storage?

I know the Ford sliding table was supposed to accomplish this, but that was super delayed.

TIA all.