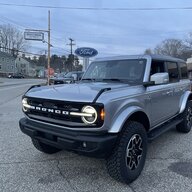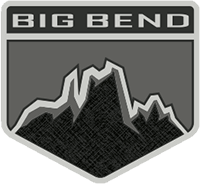 Active Member
I'm pretty sure this has been settled for a while (confirmed after a Q+A with Ford rep)

All hard top models have the two removable "freedom" panels over the front row.

Here's the breakdown:

2-door MIC: 2 freedom panels, rear clamshell (3)
2-door modular: 2 freedom panels, one panel over the back seat (gunner hatch), 2 rear windows, rear clamshell (6)

4-door MIC: 2 freedom panels, one panel over the back seat, rear clamshell (4)
4-door modular: 2 freedom panels, one panel over the back seat, 2 rear windows, rear clamshell (6)
My only question has been:
Can each of the hard top panels stay on (safely for driving) independently of each other? I would like to at times have rear clamshell off with panels over front/rear seating still on (with doors off as well).
Theres a picture of a bronco on one of the trails doing this w front 2 panels on but obviously at slow speed.