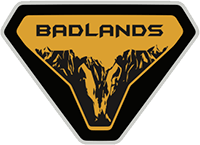 Well-Known Member
Interesting post by
@flip
regarding dealers cleaning up WBDO orders by May 11th.
Just got some Bronco info from our sales zone manager. I'm relaying some of this because some of you might be in this situation and don't know. I would contact your dealer if you aren't sure if your order falls into this category.

"After the latest roof announcements, we still have a number of orders that are not buildable in WBDO. Currently 41% of our order bank has a compatibility error or is showing on material hold."

Not sure if this is zone specifically or all orders in general.

"Many of these orders have either the Black-Painted Modular Hard Top or Dual Roofs that will not be available for the 21MY. We are requesting that you

update and submit these orders, by May 11th...."

"You will need to review every order, regardless of timestamp location, to ensure accuracy. Inaccurate orders will require cancellation -

which causes the customer to lose their timestamp

, and we will not be able to do this moving forward".
Last edited by a moderator: