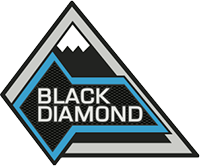 Well-Known Member
Bad Batch Betty's big 'ol road trip

Hey boys and girls. I recently undertook a roughly 4300 mile road trip over a 3 week period in my brand new (sort of

- I'll explain in a sec) Bronco Badlands. This was a long trip and so the story will be to. Feel free to bail now or continue reading on - I won't take it personally

. Like others have done before me, I'll share my thoughts, impressions and experiences of the Bronco throughout many different environmental conditions, camping inside my rig, as well as off-roading.

The Bronco.



Bad Batch Betty is a 4-door, Cactus Gray, MIC, 7MT, high package 2021 Bronco Badlands without Sas, but on 35" General Grabber ATX's mounted on 17" Fifteen52 Traverse HD wheels with NO lift. She had ditch lights and amber fogs added (before commencing the trip). She was built mid-July but was stuck on Dirt Mountain until I got her for the 1st of December.

The trip:

Here's an overview. Leaving from Montreal, Canada - I headed down to New Orleans by way of two overnighters to see friends and family in both Hamilton, Ontario and Nashville, Tennessee. After 3 nights in New Orleans, I headed east and down the armpit of Florida, stopping for one night of boondocking in the Bronco. My DIY platform, blackout curtains and iPad holder created such a nice and comfortable sleep environment I must say. I was on a cheap Amazon purchased, inflatable 5" thick air mattress. It did great. Overall, over the 3 weeks, I only slept 3 nights in the Bronco. The last 2 nights it was 25F. I was comfy in my sleeping bag and slept like a log.





As you may notice from this picture, I added 2 LED strip lights to the back of Betty while in Florida, along with a JBL BassPro Go.

I then proceeded south to St-Petersburg (where I was going to spend a night around Fort Meyers - but some Bronco problems changed that plan - more on that in a bit). I then headed east across Florida to spend a week in Tequesta (adjacent to Jupiter) with my stepmom and install some accessories on Betty that I didn't have time to do beforehand. I then headed north for a weekend of off-roading and general fun-having with a HUGE group of fellow Bronco enthusiasts and other 4x4 brethren at the 'Ol Florida off-road park's New Year event in Tavares, Florida (just northwest of Orlando). I then proceeded on to Savannah, Georgia for two nights and then the same in Charleston, SC. I was to stop to spend a night with my aunt in Williamsburg, Virginia - but I tested positive for the 'Rona (we have to get a molecular test within 72 hrs of returning to Canada) so I decided to high-tail it home directly and take my chances at the border. I'm triple vacc'd and never had any symptoms - so I'm all good. No need to ask - but thanks if you had concern

.

Driving comfort and general performance:

I obviously spent a lot of time in Betty. I'm not a diehard Ford guy and have gone through MANY vehicles in my 47 years. That being said, NO vehicle I've owned has been more comfortable for a long trip. I'm a tall guy that's all legs (6'2" - yes I'm shorter than Mitchel Watts

). NO vehicle has ever kept my right hip from feeling like shit during 11hr and 21hr drives. This one did better than all others.

The Bronco is smooth and very stable on the highway. There is noise from the hardtop but it's not at all overwhelming - and I expected it. I do have the roof liner. The General Grabbers are also quiet. The manual transmission is the most positive and fun manual I've ever owned and the clutch is fairly effortless. The 2.3L and manual tranny have NO issues moving around this big bitch nor the 35" tires I slapped on her. I didn't buy this vehicle to go fast - I sold my Dodge Challenger to get this. The low end torque is great - so for normal driving it's awesome and has plenty of power. 2nd gear is my fave. That being said - if you're redlining this thing and trying to drive it like you stole it - the power dies off at the top and it goes a little flat. I think it's perfect for how I drive though. And no - that's NOT like old people fuck. Lol. There's much less body roll than I expected. It handles great for a big truck on 35's.

When I left Montreal it was -13F. The Bronco was comfortable all around except that I felt more cold coming from the center console - making my right thigh a little cold. The heated seats are like nuclear fucking reactors, and I've never had a vehicle's seats heat up quicker. Leaving Nashville I was hit with a snow storm of really heavy and mostly slush-like conditions.



The highway wasn't cleared and many vehicles were in the ditch. I couldn't stop and pull all the people out or I'd never leave. The Bronco and the Grabbers didn't flinch and displayed amazing composure on lane changes - where you have to fight most vehicles not to lose control. However, I will mention that they are not ideal when dealing with a torrential downpour (Florida style) on the highway:



And yes, my wipers were on full speed in that pic…

These big balloons are exactly that - and they hydroplane quite easily. It seemed to be their only downfall. That and mud. They also don't pick up many rocks. Not like what I'm hearing on hear about the Goodyears.

After recalibrating my speedometer for the 35's, the gas mileage improved somewhat. It's not great but I expected that. My average for the trip (which did include a lot of around town driving as well) was 17.4 mpg. It's pretty much equal on the highway or around town.

Off-road capability:

During my weekend at 'Ol Florida Off-road Park I had the chance to take Betty through many trails that focused a lot on articulation. The Bronco never had a hiccup with any of these. The crawl gear was great and I rarely had to touch the brakes or the clutch on these trails. With no lift the 35's do rub a bit when disco'd and flexing while turning. I have a 1" level lift that I haven't yet installed - but I will go ahead and install it after this. That being said - I rarely rubbed and you could very easily get away with no lift unless you're gonna do a lot of hardcore trails and rock-crawling. The Bronco did great on the obstacles.



There were nearly 50 new Broncos that weekend. They did superbly. The only vehicle - including big modded Jeeps on 40's - to cross a mud pit called Buttshole - was a Bronco Badlands on 37's MT's and he did it twice. I screwed up and didn't hit the pit with enough speed and just stopped dead. The all-terrains are not exactly mud tires. I didn't crawl the rock pits very much - because I wanted to get more used to off-raiding the manual tranny, and because I didn't want to break anything so far from home. Other Broncos in the group did crawl the rock pits without issue or breakage. We went for 2 night rides and a day ride the time I was there and the Broncos - for generally stock vehicles - did great. A big shoutout to the Pickens family for getting us all together. They're awesome and so kind and so much fun! And Krista isn't afraid to full send her Bronco "Buttercup". She's no mall crawler.

Anyhow, after being stuck in the Buttshole (

) - Krista got to use her winch for the first time and drag my sorry ass out. There's a reason they call it Buttshole - it stinks like shit

The mud was about 8-10" over my door seal and no water entered the passenger compartment. The seal held up great. And I was in there for 5-10 mins.



I wasn't home so I went through an automated car wash upon arriving in Savannah, wiped off the mud a second time - and went back through. It was still completely filled with mud in the undercarriage. So, upon arriving on Tybee island, I found a boat launch and drove front first into it and back out about 5 times. People must've been wondering what this crazy Canadian was up to!

It helped a bit, but the first person to do my oil change is gonna have a nasty surprise. I guess I should warn them. Lol. And no, I'm not a sissy that won't do his own oil change, but Betty doesn't fit in my igloo (I mean garage), and there's no way I'm doing it out in the frigid winter tundra that is Montreal at this time of year.

Reliability:



The Bronco did break down on me once during the trip. I had pulled over on the highway to take a squirt and when I accelerated hard to get back up to speed the Bronco lit up like a Christmas tree and went into limp mode. I pulled off the highway to a gas station and realized it had dumped all of its coolant.



I couldn't find the leak for the life of me. Filled it back up and within 1000' it had dumped it all again. Roadside assistance was useless as is was on hold forever. I decided to call a nearby Ford dealer in St-Petersburg and paid to have it towed. The technician quickly found (although he said it was difficult to see) a disconnected coolant hose. He said that the clip wasn't engaged from the factory.

Somewhere in this vicinity:



Besides that ordeal - the Bronco never had a hiccup. Sure , sometimes the wireless CarPlay doesn't want to connect - but not a biggie. And that's only from time to time. I did have the whole infotainment system fail to boot on startup once but it worked fine after restarting the vehicle once more.

After my weekend of off-roading, Betty's roof started creaking and making noise. I removed the panels and reinstalled them without improvement. I then removed them and used what I had on hand - some WD40 - and wiped down all of the seals, locator pins, and clips and latches and reinstalled the panels. They haven't made a sound from Savannah to Montreal. Even in the brutal cold of my homeland in the winter (why do I live here again?

).

In conclusion:

Returning to Canada, I have to get tested 72hrs before arriving. So in Charleston, on February 2nd, I did my test. POSITIVE. Fuck sakes. That's gonna complicate things. I could get fined for trying to go home. But I was alone and I was gone long enough. So I high-tailed it and decided to forgo my stop at my aunt's in Williamsburg for the sake of her health. Charleston to Montreal should've been 17hrs. Unfortunately, as of the border of North Carolina/Virginia, the rain started. With fog. Lots of fog. The precipitation didn't stopped until home. It changed to freezing rain somewhere around Pennsylvania, and then to a snow storm in New York. The Bronco did great but the driving was treacherous. It took 21hrs to get home. Straight through. Only stops to pee and gas up. Brutal. It was so intense to have to focus on driving in those road conditions that it was utterly exhausting. But I made it. So did the Bronco.

And hey, if you're still reading this….look at you go! You made it too!!!!

Hope I didn't bore you to death.

The Bronco's a great vehicle. It'll have its growing pains, being a new model, but it's pretty darn sorted already. And this Bronco6G community is, IMHO, going to be the catalyst.

Here are a few random pics:
Great write up. Sounds like you had a blast.