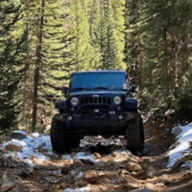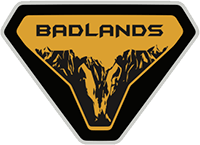 Well-Known Member
We needed a vacation. The chance to see a 2021 Bronco in person was a great reason to head to Colorado.
We rented a 16' Airstream Basecamp, put a brake controller on the Wrangler and left Siesta Key, Florida for Breckenridge, Colorado. The Jeep actually tracked better at speed than it does without a trailer. Gave me a little taste of what the Bronco will be like all the time with the IFS. It towed so easily that I find it hard to believe Ford has not under-rated the towing capability of the Bronco 4 door - but that is a debate for other threads.
We stopped at some cool campgrounds along the way and I read Bronco6G late into the night. While driving I thought about some of the differences between my Jeep and my future Bronco. I have 35s currently and will get the Sasquatch. I will end up with a pretty similar setup to what I have now. Hopefully lift it a bit as well. I expect the Bronco to ride a lot better on streets and roads.
The interior of the Bronco looked much more modern than the Wrangler in pictures. Having only seen pictures it was hard to be certain of what it would look like in person of course. The seats in the Bronco were a bit of a concern.
We made it to Colorado and settled into an airbnb for a while. We took the Jeep exploring above Leadville the first full day. This is the kind of thing I want to do with my Bronco. Sometimes we hit harder trails that have fun obstacles, but mostly we just like exploring beautiful back country areas. The ability to do this (and remove doors and top) are the main reasons I drive a Jeep now and a Bronco next year.
We went down and saw the Bronco in Buena Vista yesterday. It was completely worth the drive! By the time we got there I had almost no questions left for the reps that Nate (@
irv0735
) had not thoroughly covered! So we were able to just look at it from every possible angle.
It is everything I had hoped! The design is near perfect. Ford designers should be very proud of what they have done making a modern version of the 1st gen Bronco. It's not overly done retro styling. It is a perfect translation into a modern vehicle. I could stare at it all day.
I was happy to see it in black. I hadn't liked it in black in pictures. In real life the black looked fantastic! I was very happily surprised at how amazing it looked in black. I am now down to black or silver for the color.
The interior was also everything I had hoped. It has a nice simple looking dash that reminds me of old trucks while at the same time being thoroughly modern and well thought out. The seats actually looked nice to me. I know there has been a lot of complaining about them but I suspect most will be happy with the final production version.
When I climbed back in to the Jeep it felt old. Don't get me wrong - I love my Jeep, it just felt old in comparison to the Bronco. It would take another long post like this to even begin to mention all of the little things that the Bronco has improved upon.
The Bronco is going to do everything that I want. It's going to do it in an absolutely amazing package that I will be proud to drive down the street. I read some of the threads on here with people's concerns about this and that. Not to minimize sincere concerns, but I think the big picture gets lost sometimes. The new Bronco is a huge freaking accomplishment. The little nitpicks seem so small when you see the actual vehicle in person IMHO.
I'm attaching a few images - I didn't take a lot of pictures since there are already so many professional looking ones from the event. I'm also linking a video of the exploring we did above Leadville that shows the type of thing we will be doing with our Bronco.
If you get a chance to see one in person do it! According to the rep they should have more than just the one on display at Bronco East. Go if you can.