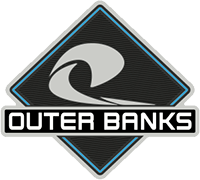 Well-Known Member
After the Super Celebration East, my wife and I went to the Biltmore to stay for a few days and did the two hour version of the Land Rover Experience in a new Defender 110. They do one hour, two hour, half and full day classes, I believe in four locations around the US. The trail was a mud/ruts trail through the woods for the most part with a couple steep descents, inclines, right turns, narrow trail, opportunities to get the vehicle onto two wheels and side inclines (I maxed out at 23%). Not the point of my post but the Defender was rock solid on the trail and seems like a great vehicle. Because of covid the instructor walked along as a spotter using walkie talkies and we talked through the window, partly explaining the off road features of the Defender and providing insight on technique, proper lines and treading lightly.

I mentioned having been to Townsend and afterward the other instructor came over to talk to me. He'd been with Land Rover for 23 years and is leaving to direct the Bronco Off Roadeo events for Jackson-Dawson (Bronco Nation, Ford's event management consultant). He wanted to know what I thought people would be interested in at the event.

For anyone new to off roading or with limited experience in a modern off road capable vehicle I thought it was very worthwhile and am happy to see that Jackson is hiring someone with this experience. I'd imagine the Off Roadeo event will be pretty well done.