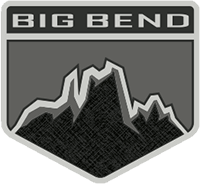 Active Member
My dealer just verified that mine is stuck "in production" with an estimated completion date of the week of June 14-20. He said he believes it's a microchip shortage and it's reasonable to expect it done that week in June. Anyone else in this build week getting this massive delay? I swear

@Ford Motor Company

gives you one thing to get excited about then rips the rug out from under you. I don't know if I've ever had a more frustrating car buying experience in my life. Hopefully I'm not heading to dirt mountain cause if I do I think I'll be out on the bronco. This has just gotten ridiculous to me. I know others will disagree but this has been a mess.

congrats to all who got theirs tho! Excited for you guys! And if I end up giving up I have a bunch of accessories here I'll sell to people in this group for less than I paid for them!
Bummer. Not sure what I would do if mine got delayed. I sold my fj last week, after it said my bronco was in production , took a gamble. If something goes wrong between now and delivery I'd be looking at getting something else. Anyway hoping your delay is small blip.