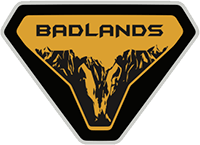 Well-Known Member
This post is for those people who are still waiting for their 2.3L order to arrive and haven't driven a Bronco yet.
Yesterday I completed a 500 mile round trip in central Florida in this: 2.3L auto 4 door Badlands non Sasquatch (33" BFG all terrain tires). 87 octane. No modifications.
The route: For those familiar to Florida geography, the route is a mix of high traffic interstates and rural highways with no hills/grades. I-95S from Viera to Fort Pierce, SR 66/68/64 to Bradenton, I-75N to Tampa, reverse route I-275S across the Skyway Bridge, and then retrace the full route back to Viera. Temps in the low 70s and gusting winds from all directions 15-30mph (it's Florida, the wind is always there)
My impression: The best word I can come up with to describe the driving experience is "sporty" in open highway driving and "adequate"on the crowded interstates. I averaged 19.2mpg with 600 pounds of people and cargo in aggresssive driving, lots of left lanes, lots of dash-line passing.
Let's get into those descriptors: Sporty. The 2.3 definitely has the power to accelerate and keep speed. The turbos do a great job of supplementing that but I'm watching the gauge cluster yesterday, I found surprisingly the 2.3 does pretty well with 0 psi of boost. This turbo motor does it's best work between 30-70 like a lot of turbo motors but very easily accelerated up to 90 with a lot more to give (passing tractor/trailers in Florida is an adventure).
"Adequate" is what I think about interstate driving. It still has plenty of power and can keep with with the NASCAR style pace of I-75 and I-95 but you do have to get used to the acceleration lag that is common in turbo charged motors. Florida driving is similar to NASCAR driving where drivers keep tight space with the car they are following. In Floridas case this isn't for drafting for better fuel mileage. It's more so you don't get cut off by irrational drivers jockeying for a better position to cut through the crowds. I needed to plan a few seconds more ahead of time if I want to accelerate to keep pace. It's not a knock on the 2.3 but rather it is learning a different style of driving to account for turbo lag. Obviously, Turbo lag was less prominent in my 6.7 Powerstroke due to the larger amount of torque in the diesel at the lower RPM.
The 2.3L lives it's best life between 2200 and 4500 RPMs. It's peppy, torquey and reliable in its anticipated behavior.
One last note: the one thing I found as less than adequate was the headlights at night. I thought those big round LEDs would have put a lot more light out into the abyss but I feel the lights are low performers. I felt the need to keep the high beams on for safe driving. I didn't out of courtesy of the other drivers but the headlights are really not up to the task of night driving in rural situations.
another note:The windshield is at such a flat angle that bug guts covered the windshield every 30 minutes to the point where I went through a whole lot of windshield fluid.
Last edited: