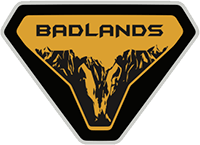 Well-Known Member
On 8/20 I made the switch because I am honestly to impatient to wait another 6-12 months for my Bronco and it worked yesterday 8/26 I got the email with a 9/20 build week and it is an awesome feeling knowing I will soon not have to wait any longer so I sat down after Driving a 4dr wild track dealer demo I had for 48 hours and made up this list that encouraged me to make the switch;

1-the doors of a 2dr do not fit in the back when you take them off (they are too big) 4dr all fit in the back.

2-the gas tank in a 4dr is 20 gallons vs 16 in a 2dr.

3-the back seat in a 2dr only made for 2 (I have triplet 7 year old grand kids) my wife and I can take them along.

4-the soft top is actually real nice easy to put up and down, no worries about where to store it and it's black not the grey color that I think looks better.

5-there is a lot more room for any adventure riders and gear.

6-I already have a 2dr Jeep TJ Rubicon.

Now I know I am going to get a lot of comments about my reasoning believe me I really like the looks of the two door and after bashing the 4dr for well over a year it was a hard decision but these 6 things made it easier for me and the fact that the 2dr is not available with a soft top just really sucks!