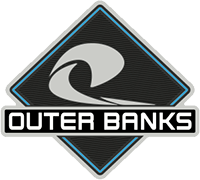 Well-Known Member
Squatch Sponsor (Level 3)
First Name

Adam
Joined

Aug 30, 2021
Messages
Reaction score

1,745
Location
Website
Vehicle(s)

2018 Raptor & 2021 Bronco Outer Banks
Bronco

Outer Banks
So unless you're in the dark (no pun intended) you've probably heard about the various A-Pillar (Ditch Light/Windshield) kits available on the market. The 2 most popular are the Baja Designs and Diode Dynamics Kits. These kits could not be easier to install, taking only a few minutes for installation (and if you've got upfitters, wiring is a piece of cake!)
Baja Designs A-Pillar Kit for 2021+ Ford Bronco
https://www.4x4truckleds.com/baja-designs-a-pillar-kit-for-2021-ford-bronco/
This kit includes a pair of lights, 3 different lenses, a wiring kit of your choice and their mounting brackets. Right now, we've got orders in our queue to ship as soon as these land to us. We
do have
these kits on order with Baja Designs and we're hoping to receive them within the next 1-2 weeks (we were told end of September, so an additional week from the ETA isn't bad timing with the shortages right now). We allow you to choose any combination of lights. S1, S2, Squadron or XL Series.
One thing I wanted to mention is
availability
and
options
. Baja Designs has manufactured a mounting plate that is used with this kit. This plate
is not necessary
for the installation of the lights. You'll notice that the plate has 2 holes, which line up with the factory accessory holes, and a threaded stud (which is where the light sits). This design is to allow/off-set the installation of the XL Series lights so that they do not interfere with your radio antenna.
If you're running S1, S2 or Squadrons you
do not need
to us this plate. What does this mean? If you've got an order in with us that is pending, you can contact us (please include your order #) and we can ship your kit
without
the off-set mounting plate. This means you'll get lights in your hand ASAP.
If you are running XL Series lights, it's recommended to use the off-set mounting plate.
HOWEVER
if you don't mind losing your antenna, you don't need it. We recently installed some XL80s on our demo truck. We're in the same boat, waiting for the pillar brackets to come in, so we installed the XL80
without
the bracket. We did have to remove our antenna but that's not a big deal. I listen to XM anyway. For the time being I put a 1/4" bolt in place of my factory antenna (to keep water out). When the a-pillar kits come in stock, i'll put a plate in. But that's because we're running XL80. You won't need to use the plate with S1, S2 or Squadron.
So if you're in the market for a pillar kit from Baja, and don't want to wait, just message us. You'll just need to buy a pair of lights, a splitter harness and the upfitter harness. We have the lights, harnesses and any lens option you want
in stock
right now (even XL Series lights, we just don't have the off-set pillar bracket in stock yet, which you'd want for the XL Series lights)
Diode Dynamics Stage Series SS3 Ditch Light Kit for 2021+ Ford Bronco
https://www.4x4truckleds.com/diode-dynamics-stage-series-ss3-ditch-light-kit-for-2021-ford-bronco/
So Diode Dynamics kits install essentially the same way as the Baja Designs Kits. The SS3 lights use the factory accessory points on your truck so installation is just as easy as the Baja Designs Kit. The include harness allows you to connect them to an existing upfitter (or you can go with a toggle switch).
The Diode Dynamics kits are in stock and shipping right away from us here at 4x4TruckLEDs.com
Now there are also other lights you can install, such as the Rigid Industries lights.
D-Series Pro
https://www.4x4truckleds.com/led-auxiliary-lights/rigid-industries/d-series-pro/d-series-pro/
Harness:
https://www.4x4truckleds.com/diode-dynamics-oem-auxiliary-switch-dual-output-wiring-harness/
(same connectors as the Diode Dymamics SS3)
360-Series (These are the ones you find Ford selling)
https://www.4x4truckleds.com/led-auxiliary-lights/rigid-industries/360-series/
Harness:
https://www.4x4truckleds.com/rigid-industries-harness-for-3-wire-360-series/
Please let us know if you have any questions or need help finding the perfect lighting solution.
A-Pillar kits could not be easier to install.