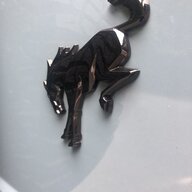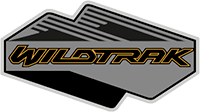 Well-Known Member
First Name

Joe
Joined

Jul 15, 2020
Messages
Reaction score

216
Location
Vehicle(s)

2016 VW Golf R
Bronco

Wildtrak
Got the call from the dealer today that the Bronco had been delivered. Got the shipped email last night so I was shocked that the convoy delivery had already been made (I'm in north Jersey), seems the Ford tracker is certainly slow to update.
Here are the order process details
7/13/2020 reservation
2/19/2021 order
6/30 Blend- showed in production 6/22
7/1 Ford CS confirmed it had been built
7/18 received "built" email
7/26 received "shipped" email
7/26 dealer called to let me know it had been delivered during the night
4dr Wildtrak w/MIC, Lux, Tow, Floor liners, and Step rails
I couldn't wait so I took a ride over to do some paper work and take a look. It was parked right out front. Oddly dirty with a good amount of dirt kicked up and 88mi on the odometer(hmmmm). Full walk around and visual inspection, looking at gaps and specifically the hard top. There was one corner of the rear clamshell marked for a flaw which you can see in the last two pictures. Noted this with the dealer and they'll advise Ford's response(obviously a flaw from manufacturing and nothing to do with the dealer handling etc). Other than that everything looked great. New cars smell so good. I'll update after I take it home tomorrow and get some miles on it
***7/27 Top Update***
From Sales- A new center panel has been ordered to replace this one, 7-10 day quote. Can't pick up today and they'll advise tomorrow if I can pick it up. They believe it was damaged in shipping, they'll be making the repair regardless but internally they're arguing over who is responsible for the cost(Transporter or Ford).
What I think- Looks like a factory defect to me, it would have taken a lot of pressure in the area to create a "dent" like that without damaging any of the surrounding area. I believe(correct me if I'm wrong) the white markings are from the factory(similar to "Bad Top") and not applied by the transporter(cause why would they highlight damage they inflicted), and I was told the car had not yet been inspected by the dealership when I saw it/took the pics. The car also sat for 3wks after being built, presumably because of the bad top. I doubt they can source a replacement top component in 7-10 days based on the lack of material to fulfill retail orders and issues with QC out of Webasto. That doesn't matter to me, functionally everything looked fine so I'd rather pick it up and head back for the 30 second swap when the new one comes in
Plus side- I know the mileage that was on it when I inspected it, will be real interesting to see how many are on it when I pick it up
7/29/2021 Update- took delivery yesterday and logged a few miles on the way home. Finally the sleepless nights and anticipation are over. NOTE when I picked up the odometer read 28.1 miles. Somehow I made a BIG mistake with the 88 miles I thought I saw(and my pic is too blurry) when I inspected it, so all is good
Last edited: