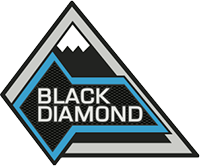 Well-Known Member
First Name

Wesley
Joined

Feb 10, 2021
Threads
Messages
Reaction score

2,314
Location
Vehicle(s)

FJ
Your Bronco Model

Black Diamond
Sorry for the delayed reply, I didn't get this alert for some reason.

You tap into the Yellow +12v that feeds the dome light's push-button switch to power the relay. You can do this with Scotch taps, but I prefer to solder. Then you need to back-feed 12v to the relay switched side to power your lights. The accessory circuit only stays hot for <30 mins after the vehicle is dormant, so you have zero parasitic draw from the relay when the truck is parked.

You need a ground for your lights and for the control side of the relay - I just soldered into the harness ground since it's right there.

Wire the red 12v lead from your lights to the NO point on the relay switched side, and now you have a light sensing relay triggering your LEDs.

I drilled a hole in the side of the dome light housing (black plastic) to insert the light sensor into the light housing in the cavity next to the LED on the circuit board and the lens/reflector that holds that circuit board and the dome light switch in the housing when the clear lens is in place (stick a razor blade next to that lens and pry it out - there's 4 little tabs holding it all together). Glue the sensor in place with something, I used Goop, and reassemble.

I wrapped the relay in electric tape to make sure there were no shorts, and tie-wrapped it to the other wires going across the roll bar. There's plenty of space for it under that center cover.
Hey man, appreciate the response
I kind of wanna tackle this just not sure on cracking open the dome light housing.
I guess in theory this light sensing relay would work anywhere it can sense the dome light (and have power when the dome light is on?)