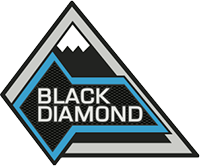 Well-Known Member
First Name

Jimmy
Joined

Jul 19, 2020
Threads
Messages
Reaction score

3,222
Location
Vehicle(s)

2021 Bronco BD/2012 F250 S/D/2017 Fusion/68 Torino
Bronco

Black Diamond
After discussing with Doug, I've decided to share what I experienced and observed at the Bronco Super Celebration - West Event.

The goal here is to bring awareness to some friction in case any of you choose to attend public events relating to the new Bronco and are looking to share new information that you gather with the Bronco6G community.

Bronco Nation is a for-profit "independent" marketing firm that utilizes an image of being a group of enthusiasts to try and grow their business. You can check out their site for more information. I'm not commenting on whether or not aspects of what they are offering are beneficial. You can decide that for yourself.

They depend on being the first to release information and exclusive content in order to draw in more paid memberships. When other sites such as Bronco6G "leak" information, it impacts them.

On the first day of the public event, as many of you know, I captured a lot of pictures and asked some detailed questions. Doug and I uploaded this new information in near real time to the forum, for all of you to get new looks at the Bronco.

On the 2nd day, I made an effort to visit the Bronco Nation team to learn more about them (I had not researched them much before this). They already knew who I was and provided very cryptic answers to my genuine interest. It was a pretty awkward exchange... I got weird looks from many of them throughout the rest of the event as I continued to ask the Ford team more questions and take more photos.

On the final day, for the scheduled Q&A, I set up to record the session for accuracy. It turned out no new information was provided, but regardless, Bronco Nation sent an employee to stand directly in front of me. I know this, because as I adjusted and moved, the employee took note and continued trying to obscure my camera... I found this to be very petty and unprofessional.

My takeaway for all of you: If you are attending any events in the future, just be aware that Bronco Nation clearly sees Bronco6G as a threat to their business model and they don't necessarily act professionally or respectfully towards you, if they know you are posting unique content to Bronco6G.

Again, I'm not commenting on the service they provide to their members, just bringing to light my experience with them at this particular event, so that you can take necessary precautions to ensure you don't have a similar one.
I was a member of the forum but when i posted that as an official bronco forum you think they would be leading the way when it comes to new news.I got crapped on pretty hard so no more membership for me.I really like the atmosphere here and the discusions rarely get bad.