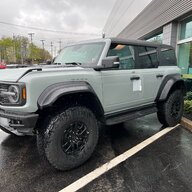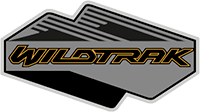 Well-Known Member
First Name

Raptor911
Joined

Jun 17, 2020
Threads
Messages
Reaction score

10,125
Location
Vehicle(s)

2021 CO Raptor, 2022 CG Warthog ordered
Your Bronco Model

Wildtrak
I am sure we will know more when he Bronco is released.
BUT I am 1000% positive that the OEM fogs will be crap. Aftermarket lights are so much better.
And everyone is worried about wiring into the factory fog light switch? Who cares as you have 6 auxiliary switches.
Regardless, I am def getting the Modular bumper as the aftermarket will be focused on that bumper. And that bumper has exposed bolts which many aftermarket companies will exploit and produced brackets and lights bars that will use those holes as mounting points ... assuming if you want additional lights to sit on top of the bumper.
If they have a bracket to get the lights tucked in tight in those holes towards the center of the vehicle, I am very interested. I am still worried that by putting fog lights there and removing the end caps (if it's even still possible), you are just asking for them to get knocked off. It probably won't be a problem 99% of the time, but it would be a huge bummer to lose one of those lights!

If they don't have a bracket, I have considered mounting the lights sideways by drilling a hole through the little tab that bends back and points towards the rear of the vehicle in that same opening. This will free up all of the existing hardware that is for taking the end caps off. Also, I should be able to adjust the internals and lens on Baja Designs lights in order for them to retain a proper beam pattern and have them mounted as tightly as possible into the upper inside corner of those openings.