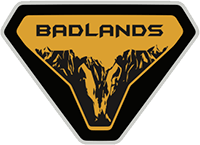 Well-Known Member
First Name

Jeff
Joined

Sep 18, 2020
Messages
Reaction score

95
Location
Vehicle(s)

2016 VW GTI
Bronco

Badlands
Sorry if I came off harsh earlier. I'm not some elitist truck enthusiast. I just grew up in the country where lifted trucks is just kind of the thing. I've been around it and in it most of my life and couldn't understand how people wouldn't know this stuff lol.

The answer your question: "When would I have to ditch the Bilsteins and spend a ton of money to get 1 or 2 inches?" The good news for you is that you wouldn't ever have to probably if you really didn't want to. For something as small as 1 or 2 inches, you could very well get away with a couple hundred dollars at most for a 2 inch leveling kit. This would include plastic or aluminum strut spacers or lifted struts. Some even come with new rear blocks if you like the look of your factory rake. You should never go above two inches with a level because you will be putting your CVs and ball joints at extreme levels which will accelerate wear over time and could put you in a dangerous situation if catastrophic failure happens on the road. If you want a full suspension lift to get your 1 or 2 inches, you will spend between $1k (Rough Country) to around $5k (Fox or Icon) and that's just parts not including labor. For 1 or 2 inches, I would stick with a level.
All good, I didn't take offense, I knew perfectly well I was coming in with some stupid questions. Somebody's gotta don't they?
Where do you want to go with the truck? Add 37s? The you probably will ditch the Bilsteins. At what point do you have to ditch the Bilstiens? You can keep them if you add an inch or whatever with a body lift. You can keep them with a spacer lift (I wouldn't do that); you can probably keep them with a leveling kit comprised of stiffer springs up front; taking the front up an inch or so....any bigger lift, and you will need new shocks. Stay with 35s and want a little bit more, and you're in good shape. Want to go bigger? Replace a lot of things including shocks.
To answer both of you, I guess I don't know where I want to go with my Bronco, there have been so many different heights shown in all the various photos released without very much solid information to match. So until I have a solid idea of what a base suspension, a stock Badlands, and a Sasquatch truck will look like I won't know if I will even want/need a lift at all.
I will probably never go 37's, 35's are even a stretch. I have been planning to get a Badlands with 33's but with talk of the sasquatch adding travel limiters because 35's don't clear the fenders I may need an inch or two to remove that limiter if I ever go 35's. I don't see a point in buying the model with the disconnecting sway bar if you limit travel, basically cancels out any benefit from the sway bar feature.