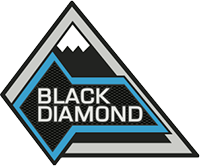 Well-Known Member
Squatch Sponsor (Level 3)
First Name

Mabett
Joined

Dec 29, 2021
Threads
Messages
Reaction score

4,445
Location
Website
Vehicle(s)

Bronco Black Diamond
Your Bronco Model

Black Diamond
Hi All -

I think I was among the first to order Mabett's rack when it was announced last week. Amazon initially quoted me a delivery time of the 27th, so I was very surprised when it showed up this weekend! I installed it yesterday - overall, I have to say that with the exception of one step, it was very easy to install, and it is very high quality. I was a little concerned since a lot of the other China-made racks have pretty poor reviews on Amazon. This one is different, y'all. Onto the breakdown!

(FYI I'm not sponsored and do not receive discounts from Mabett. Just a happy customer)

Shipping/Packaging: Excellent. All pieces were wrapped appropriately and secured well in the box. Shipping was very quick but I'm attributing that to the fact that one of the warehouses Mabett sends to is in Houston. Your mileage/shipping times may vary if you're not in the TX club

Fit/Finish: I was surprised by how "OEM-like" the rack was. The rails and crossbars have a good weight to them and the powder-coated finish is done well. Plastic pieces are indistinguishable from OEM - down to the arrows and words on each piece. They even stamped "Bronco" on all the bolts too! Was also surprised that they included the same type of tool as OEM to tighten the rear support pieces.

Install: With the exception of one piece, installation was straightforward and very easy. Included instructions were written well, and the YouTube video was a good visual reference. The only thing that didn't go smooth was the middle crossbar - one of the plastic endpieces did not line up perfectly with the hole on the rail, so it took quite a bit of effort (rubber mallet plus a little forceful driving) to make it fit. I think in the video, I saw that the guy installing the rack may have been having a little trouble with that piece too before they cut to the next scene, so this might be an issue.

@Mabett

you may want to look at the QC of those crossbar end pieces to make sure that they line up with the holes on the rail!

The only other thing I found was the covers on the rear support pieces sit a little loose when you close them back up. They haven't come unattached yet, but they definitely jiggle around a little after closed.

Finished product: Love it! Feels very sturdy. Looks-wise, it's nearly indistinguishable from OEM. I'm not planning on loading this rack up with heavy gear, but it'd take a couple of bikes without issue.

For anyone looking at the Amazon OEM-like racks, this one is highly recommended.
Thank you for your feedback, I would appreciate it if you could leave a review for my product on Amazon, it means a lot to me, of course it's not required, just hope you have a good shopping experience