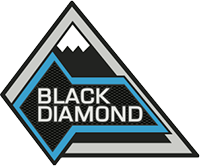 Well-Known Member
First Name

Chris
Joined

Aug 20, 2020
Threads
Messages
Reaction score

497
Location
Vehicle(s)

2006 Ford Expedition
Your Bronco Model

Black Diamond
I have been planning this trip since I took delivery of my Bronco 2-door Black Diamon back in January. In preparation for a long weekend camping trip to flex "The Stomper" around the Alpine loop, I installed a few essential to make the trip more enjoyable: 2" Zone Off-Road lift/level kit, 285/70 KO2, IAG rock rail step, underbody rock lights, Smittybilt gen. 2 roof top tent, leveling blocks, Curt hitch and receiver with recover shackle, rear gate table, my first GoPro with a DIY dash mount, and a few other camping odds and ends.
With the rear seats folded down, I loaded the cargo area with all my gear and double-checked to ensure the rooftop tent was securely attached to the factory roof rack, then headed out for what would be a 1665-mile round trip where my 2.7 averaged 16.4 MPG (for those that are interested). Lake City, CO is in the Southwest part of Colorado near the Rio Grande National Forrest and is also the starting point for the North side of the Alpine Loop.
On the day of our arrival, we quickly staked out a prime "first come first serve" campsite along the trail, then the wife and I head up an almost hidden road to the Carson Ghost town. After eating a late lunch with the ghosts in Carson, next to a small stream that seemed to start from nowhere and end somewhere, we explored for a bit before heading back to camp. With the Bronco on leveling blocks and the rooftop tent setup, we started a campfire, and relaxed as the pink/blue mountain sky was replaced by a dark purple/black abyss filled only with twinkling stars and a late-rising full moon.
The second full day of bucking the Bronco along the Alpine loop was dedicated to circling the entire Northern part of the loop, which climbed rocky roads up to and over Engineer Pass. Stunning views while going up the trail and breaking through the tree line to the mars-like landscape up at the 12,800 ft. peak. The trip down on the narrow shelf roads was fun but certainly not for anyone with vertigo. And there were a couple of spots where my short wheelbase two-door lifted the rear end off the ground more than I liked while diving nose first down a rock face that could not be avoided. We did venture off the trail for just a bit to some less traveled side trials that lead to mostly nowhere, but with help of my cartographer-like wife reading the pocket-size trail guide, we found an opening to an abandoned mine that wasn't well visited but did have one Jeep parked down at the bottom of the trail that leads to it. But rather than park, I pushed some buttons and pulled some levers (GOAT rock crawl mode), pointed it at the steep trail, and let the Bronco chauffer us past the nervous jeep driver and up the trail to the mine opening. After a bit of exploring the mine, we headed back down the trail towards the exit side of the North loop but did have to take a necessary detour to (what should be the World Famous) American Basin within the Alpine Loop. Just a quick splash through a small stream and past some Subaru owners who parked their Outback up the road a bit so it would not get wet. My inner child wanted to splash them, but I know what it is like to hike in wet clothes, and I didn't want them to have to get their Subaru seats wet.
From American Basin, I took some more "Bronco in its natural habitat" pictures before heading back to camp for the evening and early bedtime, so we could wake at sunrise, pack up camp and start the 13-hour drive back to North Texas.
All-in-all, my wife and I had a blast. I found that my non-Sas Black Diamond is WAY more capable than I was expecting! I have done that loop in other off-road vehicles, but the Bronco has off-road capabilities in spades that made this a high-altitude, bumpy, scenic, 4-wheeling cakewalk!
Pics: Bridge to the campsite, Carson Ghost town, Engineer Pass, Engineer Pass 2, Bronco in the wild 1, Bronco in the wild 2, Bronco in the wild 3, Roof Top Tent at night with under-body rock lights, Bronco on Mars, American Basin. I have GoPro videos but they are too large to post. I may find a way to load them on Youtube and post a link.
https://www.youtube.com/channel/UCtiAOt9IHwblk2U8PombOaw
Last edited: