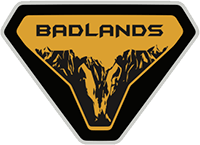 Well-Known Member
First Name

Paul
Joined

Jul 17, 2020
Messages
Reaction score

331
Location
Vehicle(s)

2016 Toyota 4Runner TRD Pro
Yep, I've said it in many posts and caught hell for it... FJ came back with an IFS to take on the wrangler. No one lifted em much, and they never took off... one generation and done.
IFS is the reason they never got lifted and never looked cool in the mall parking lot. IFS is the reason they never got the image of the wrangler....
Easy to tell that you never owned an FJ and got all of your FJ knowledge off of the internet. IFS had very little to do with the demise of the FJ. Most of the things that killed it were the horrible visibility, poor fuel economy, those half rear doors, small second row space, zero tech, and Toyota not updating them at all. I had an 08 and loved it for the capability, ruggedness and reliability. When kids came a long I couldn't deal with the rear doors any longer.
The reason you didn't see many lifted is mostly do to the low production numbers. There isn't a billion of them running around like the Jeeps. Very little to do with IFS. Oh and your Bronco WILL HAVE IFS!! LOL
You can't even argue with the resale value of them. Probably best resale of any vehicle around.
I've been going to the FJ Summit Event in Ouray CO for many years since having my FJ, and continue to go in my 4Runner. It's 14 years running now. I wonder what they will say when I show up in the Bronco next year.