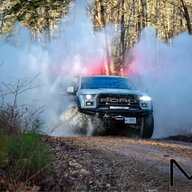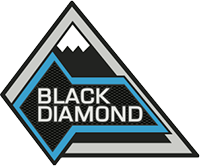 Active Member
Since I've seen this question so many times over the past few months, I thought I'd post this in hopes that it helps show a complete solution, rather than just an idea someone had.
Here's what we did on my Fiance's Black Diamond 4D w/ Sasquatch package...
We have an Icom IC-2730A. The radio is mounted w/ an Icom mounting bracket to the back of the glovebox w/ fan blowing up into the void. The radio is powered by Aux 1, directly, by connecting Aux 1 to one of the passthroughs that go to the passenger kick panel area.
An external speaker is mounted underneath the passenger seat, facing forward. Speaker wiring tucked up under the plastic of the console and into the back of the glovebox.
Wire for remote head run from glovebox, up the FRONT of the A pillar (to avoid being on the business end of any airbags) to the head mounted up top just behind the Aux Switches/Sunglass cubby (need to get something to angle it down more as the screen fades at that angle).
We used a 20' antenna cable run (16.5' was about 1' too short) down the bottom passenger corner of the Bronco and out the louvers on the tailgate (behind the spare tire) to a modified Jeep antenna mount.
1" wheel spacer required to scoot the spare tire out far enough for antenna to clear vertically (could use more for Sasquatch, the tire is against the antenna, but just enough to not be able to unscrew it).
ICOM 2730a 2M Mobile Radio on DXEngineering
ICOM Radio Mount on Amazon
Antenna Cable on Amazon
Antenna Mount on Amazon
Antenna on Amazon
Only concerns are with the wheel spacer, it brings the tire off of the rubber bumpers on the bottom of the gate. I tried to get follow-up info from the guy in the forum (see link below) to see if they had any issues with the lack of support for the spare. No responses. It's been solid for us so far. I'll be glad to update if we see any issues.
https://www.bronco6g.com/.../antenna-mount-for-cb-gmrs.../
Last edited: