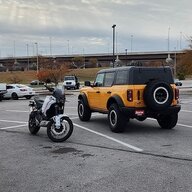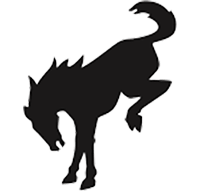 Well-Known Member
Camper weighs 3395lbs loaded (gear, 40gal of water, diesel, food etc.).
Dude I've read the whole thread, and happen to tow a lot from a 1,000lb off road trailer to grossing 45K with my superdutys. If you want some unsolicited advice, Any tow rating the factory puts on a vehicle has a large safety margin. You freely have repeated your set-up weight 3,400 lbs and that is "too close". I would submit that it is not. Especially, if you have the four door. (It literally makes no sense to have the 2 door and 4 door rated and both engines rated the same) I actually think the numbers are just a place holder and NOT the final numbers and the Ford people fielding the questions are just repeating what the current info states.
Just to be clear the 3,500 is a tow weight rating not a GVWR. Place more load in the Bronco if it makes you feel better. That said, even if the final rating is 3,500 I would have zero problems hooking up to 3,400 in a properly loaded trailer. I'd get the 2.7 and the 4 door, I personally would not want to pull 3,500 in the short wheelbase 2 dr.