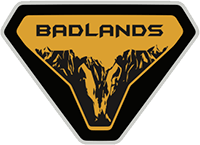 Well-Known Member
The Rubicon Recon came from the factory with 35"s a few years back. I think there was another model that had 35"s as well, so Ford is not the first with the Bronco.

https://www.motor1.com/news/135797/jeep-wrangler-rubicon-recon-details/

" But the bigger news (pun intended) is that the Recon wears 35-inch BF Goodrich tires, as opposed to the 32-inchers on a standard Rubicon. Specifically, they're Mud Terrain T/A tires. "
Definitely not 35's on that Recon. Jeep has never offered a 35 from the factory on a wrangler. That article is wrong. You can tell by the pictures those are the standard 32" KM2's. I was in the market for a Jeep when those came out so I was researching them. The largest factory wrangler tire is the 285/70R17 on the current Rubicons.