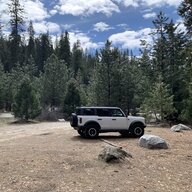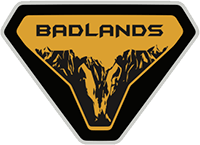 Well-Known Member
First Name

Brian
Joined

Jul 19, 2020
Messages
Reaction score

670
Location
Vehicle(s)

F350 PS, Jeep GC, 21 Expy, 2 Harleys and a BMW GS
Bronco

Badlands
I too, am looking for an "official answer" on this topic. Got my B&P figured out for the most part but the question remains, "Ford-supplied winch or wait?"

I think their $2500 price (on a BL) to add the winch is steep, but reasonable given I can get it rolled into the vehicle finance/warranty and all that, and don't have to roll around in my driveway doing it myself.

That said, what is the point of having the trail camera in front if the winch blocks it.... <insert Homer Simpson here>

I guess the other route would be, "y'all go first, let me know how it works out" and then do the Ford/Warn kit later.

If someone has a for-sure answer, one way or another, that would be tremendously helpful.

**Edit Just sent an email to my dealer asking him to reach out to Ford and get an official answer. Not that he'll get one, but... another avenue to explore. I'll post back here if I get anything solid.
Last edited: