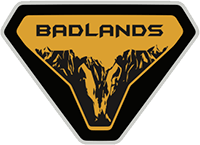 Well-Known Member
Well name it something different.

the Grand Mallcrawler works better.

Tired of seeing SUVs that have potential get ruined with IRS.
Errr, isn't "Wagoneer" enough of a tipoff . . . Grand Station Wagon? They are in it for the money and making money for their shareholders, just like every other business. Look at Porsche - to a purist those Cayenne's and Panamera's are anathema to what used to be their core business. Cayenne's now account for ~50% of total sales and Panamera's another 25% - not because Porsche salespeople are running around with guns holding up potential customers and forcing them to buy. People want what they want and Jeep (like Porsche) would be stupid to choose to stay out of such a profitable market segment for some stupid "purity test". Nobody's taking their Aviators and Escalades crawling . . . or their Bentaygas, Cullinans and Urus's (Uri?) for that matter. There's a market for people that want ultra comfort in a large "SUV" and are willing to drop 6 figures for it. People that want a relatively comfy SUV that still has some off-road cred from Jeep can get a Grand Cherokee (at least for now, who knows what next-gen will be like).