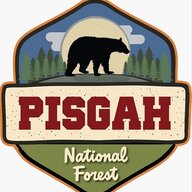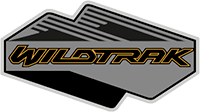 Member
First Name

Jeff
Joined

Jul 20, 2020
Messages
Reaction score

29
Location
Vehicle(s)

2019 Acura RDX A-Spec
So, I currently outright own a 2019 Acura RDX A-Spec AWD with no plans to get rid of it/trade it. It's an amazing daily driver. I do have my reservation in for a 4 door Wildtrek, mainly as a fun toy to play with in the mountains of WNC. I had already been thinking I'd be buying a diesel Rubicon or something like that, before the Ford Bronco release happened, in about 2021/22. I really like what they did and it will force Jeep to step up for sure. I'm assuming this will be both in features/innovation and pricing.

I am eligible for X-plan through the company I work for as well as the equivalent plan for Jeep. It seems historically, the Jeep Wrangler holds it value AMAZINGLY well, even 10+ year old Wranglers with 150k on them. Is anyone else a bit concerned that once all of these deliveries start to pump out and people are paying MSRP (or more), eventually the demand will slow and the later first year or potential "bug fixed" second year models will get deeper discounts and incentives?

I've never been a car collector guy and don't suspect that I'll make money back on this vehicle, but I certainly wouldn't want to lose massive value in it if the first year models that are top dollar end up being known as the problematic year with the second year ones being deeper discounted and include tweaks and adjustments that hold better in the market?

What are other people's thoughts on this?