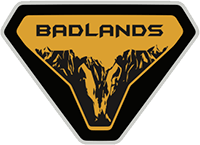 Well-Known Member
I have driven Tesla's. I actually ship them out of California.

They are super fast and really quiet. But when that battery is dead you can't even get into the car. Not only can you not get into the car, you can't even access the door handle to try to open the door. I believe there is some kind of work around to crawling through the frunk but it's really frustrating.

I couldn't imagine how helpless I would feel being off road or in the middle of nowhere highway and I can't even get back in to my car and wait for a tow truck.
Sweet! Send me one. Just not that butt ugly Cybertruck!
I understand your point regarding the greater consequences of running out of fuel with an EV. I just can't remember the last time I ran out of gas, if ever. Granted there are many users here that have intended uses that would exceed the range of any given EV, I'm just not one of them.