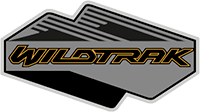 Well-Known Member
*Spoiler alert, nothing we can do about the seatbelt
Ok so opened it up and this is what I found. All the noise is coming from under this plastic cover.
On the cover you'll see this captive steel ball that can move around on its own and I believe is what locks the belt when you brake hard. I saw another video of someone putting grease in there but worried it'll restrict the ball movement too much.
The plastic cover sits over this area, the second place that's making noise is the little black piece in here that engages with the teeth on the spool for the belt.
You can literally shake the seatbelt around and hear this little piece bounce all around. It's really thin and light, don't think we can do anything about that either.
So since we can't modify any of that crap I decided to put killmat on as much of it as I could in an attempt to reduce the vibration or absorb the sound.
Doubled up on the side that has the plastic cover.
Gonna add more to the cavity behind the seatbelt and then put it back on. Hopefully it'll at least quiet it down some. Kinda sucks that we can't do anything else.
Last edited: