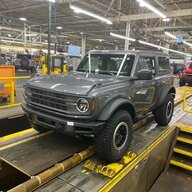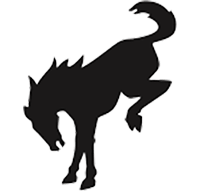 Well-Known Member
AR

| BRONCO CLASSIC DNA Fender Badge

This is something that I've wanted to do for a long time. Let's face it, the factory fender stickers are very underwhelming. No need to rehash that. Doing what we do, plastic is not going to cut it either. I really like the classic Bronco Sport fender badge and thought; this the style the modern Bronco should have had all along. Just add our twist to it, then add the specific trim level script,... with signature colors for each and now we got something!

Obviously, this will be a full billet smooth machined super saucy part. We skipping the plastic, chrome plated plastic, injection molded plastic and going straight for the top shelf materials. We 3D scanned and modeled the front fenders. This will allow the machined script to conform perfectly on the curvature of the fender. 1" below the hard body line and 1" forward of the door jamb. 1" wide blue painters tape and dead on install every time. Automotive grade 3M VHB backed, so once it's on there, it's on there. No drilling required. Sasquatch will be available if you check that box. Smooth finished raw aluminum or satin black cerakote for the script.

We'll get a couple finalized renderings out, in the next couple days. If you don't see your trim line in the renderings, rest assured, they'll get designed. We won't leave you out.

We'll pursue Ford's full blessing for these badges. With the R&D we've put into this and the quality we'll execute, we definitely don't want a C&D from them.
Oh yeah! Sign me up