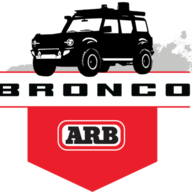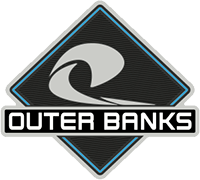 Well-Known Member
Squatch Sponsor (Level 3)
When Fred and Dave from Motor Trend's Dirt Every Day decided to build a new Bronco they knew it would have to be different than the rest of the herd. These guys have built their fair share of 4x4's and decided a lift kit and lights weren't gonna cut it, they wanted to step outside the gate a little, so they headed straight towards the outback with their Australian themed Bronco Truck.  They started with a simple yet rugged 4-door Badlands Bronco with the 7-speed manual, lockers, swaybar, and the clean Area 51 blue.  
With only 5 days to build the truck they opted to keep the wheelbase and chassis stock, but the body would get the majority revision. Almost all the sheet metal behind the front seats was cut off. Then pieces were grafted back on and a bulkhead built to close off the cab.
Meanwhile an ARB front bumper with Intensity lights as well as Warn winch were bolted on up front. Why was this bumper chosen? Specifically to fit the Australian look and feel of the build. Suspension was left stock but the wheels were replaced with Ford Ranger 16 inch steelies and wrapped in bias ply tires to give it that tall skinny look. Why bias plies over radials? This was all for the look, and yet the tires performed great on their eventual trail day.
With the back of the cab getting sealed up it was time for a bed, now many options were considered from old Ford Courier to flatbed, but they finally decided on a reproduction Toyota FJ45 Land Cruiser bed made from aluminum by Aqualu out of Canada. The bed is a little narrow but by adding the Bronco rear flares to the bed it works. The final step was the top. Original plans involved cutting down the factory soft top, but again this truck was transformed in 5 days including paint and body work all while the Dirt Every Day camera crew were filming. During production a Jeep M715 soft top was found in the shop and modified slightly to fit. The top could use some more tweaks to get it just right but on a TV show timeline it was made to fit as best and fast as possible. So how did they do? Straight out the gate internet reviews were mixed, the Bronco Truck was like no other seen so far, but like most Dirt Every Day builds it had lovers and haters. The Dirt-Heads already have ideas to dial it in and change a few things. For example, it has no taillights or spare tire mount, but overall this truck looks perfect for a rip across the Simpson desert or working overtime on a sheep station in the outback. Want to see all the action? Sign up for the Motor Trend Plus app where you can view over 130 episodes of Dirt Every Day. This particular episode will air later in 2022.
-Motor Trend Dirt Every Day
Last edited: