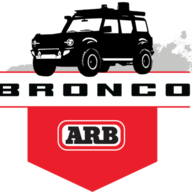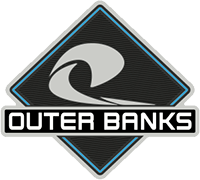 Well-Known Member
Squatch Sponsor (Level 3)
ARB is no stranger to off-road protection equipment. Although our very first product was a roof rack, a functional off-road bumper followed suit soon after. In fact, bumpers are one of the parts that we are most known for. Not only do they enhance the look the vehicle, they also drastically increase the strength of the front and rear end.
As technology improves, vehicle manufactures have increased the safety of their vehicles, whether it be from sensors, radars, air bags, cameras, etc. While these added features can become a hurdle for many off-road accessory manufacturers. Our bumpers stand out with the built-in ability to maintain and work with OE factory safety equipment. Rather than leaving them unplugged and living with the Christmas tree look on your dash, ARB's engineering has developed ways to relocate these items to maintain their usability. Both front bumpers and the rear bumper include pre-drilled holes for the parking sensors along with plugs for the models without sensors. Both front bumper options include relocation brackets for the adaptive cruise control radar and forward-facing camera. To ensure they are unobstructed, the relocation brackets attach to a free and clear portion of the bumper.
Our full range of Bronco accessories features two different style ARB front bumpers (Summit and Zenith) along with a rear bumper.
ARB Summit & Zenith Front Bumpers
Each of these bumpers include two structure jack points along with two 8T frame mounted recovery points that suit traditional 4.75T bow shackles or an ARB Soft Shackle. The oblong shape of the ARB Recovery Points allow the shackles "D" end to be fed through the hole, rather than placing all the load on the shackles pin. This also allows the shackle to rotate toward the point of recovery rather than the strap being at an angle which causes premature wear.
Summit Bumper
The Summit Bumper has the classic ARB full protection brush guard with modern enhancements to match the body and maintain the factory safety equipment.
Recovery is simple with the ARB Summit; the built-in winch mounting system is ready for a Warn winch up to 10,000lbs. Twin jack points rid the critical and creative thinking when looking for a structured point to use a farm jack or its safer alternative, the ARB Jack. The same goes for the recovery points which are conveniently located on both the left and right sides of the bumper.
Inset in the bumper you will find LED parking/signal lights along with mounting points for your OE fog lights (or ARB fog lights if OE are not equipped). On top of the bumpers main body are pre-drilled holes that are designed to accept up to a 9" round light (ARB Solis 32 shown). Or leave out the off-road lights to expose the fan favorite BRONCO logo in the grill.
Other Features
ARB Integrit finish (black texture powder coat)
EDP20 Ecoat under powder coat used for additional corrosion resistance
Installed weight of 172lbs
Compatible with ARB Under Vehicle Protection (PN 5480100)
Clears up to 37" tire with suitable suspension lift and rim off set
ARB Summit Front Bumper
Zenith Bumper
The latest and greatest, Zenith, is a new edition to the ARB bumper family. It features all the essentials that an off-road bumper needs with a minimalist approach.
Like the ARB Summit, the Zenith offers the same twin recovery and jack points. It also maintains the factory parking sensors, adaptive cruiser control radar, and forward-facing camera.
The removable skid front skid plate comes powder coated silver. However, this powder coat is the perfect base layer for those that would like to add their own custom touch.
The Zenith also includes an integrated LED Light Bar with an output of 6900 RAW lumens. The bumper kit includes both the light bar and wiring harness. On the left and right side of the bumper are pre-assembled fog light housings that are designed to suit your OE fog lights or optional ARB Fog Lights.
Two models have been developed to suit either the wide (Sasquatch Package and Wildtrak Trim Level) or narrow flare models.
Other Features
ARB Integrit finish (black texture powder coat
Zinc rich primer for additional corrosion resistanc
Installed weight of 133lbs
Compatible with ARB Under Vehicle Protection (PN 5480100)
Clears up to 37" tire with suitable suspension lift and rim off set
Not winch compatible
ARB Zenith Front Bumper
Narrow vs Wide (
roughly difference
1" per side)
Zenith Rear Bumper
Combining functionality, strength, and protection, ARB has designed and developed a rear bumper that retains the OE tow bar. In true ARB fashion, the rear parking sensors are also compatible. We also include blank plugs for those models without sensors. To compliment your ARB front bumper, the rear is powder coated with the same Integrit black coating.
Included with the bumper is a license plate relocation bracket that moves the plate to the center of the spare tire. Rear recovery was not forgotten; we were sure to include twin jack points and 8T recovery points for those sticky situations.
This bumper is also offered in two different widths to suit both the wide flare and narrow flare models.
Other Features
ARB Intregit finish (black texture powder coat)
Zinc rich primer for additional corrosion resistance
Installed weight of 155lbs
ARB Zenith Rear Bumper