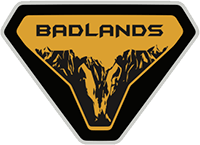 Well-Known Member
The Bronco6G community is broad - some Bronco owners are neck deep in a build, others have their full build planned in their notes app but have yet to receive their Bronco, those that are dreaming of a Bronco but the timing isn't quite right for them, and of course the forum trolls that are simply here to solicit why they believe the new Bronco will never live up to its predecessors or even a Jeep or Toyota…

So, to ensure no one is left out, we're giving away a set of ARB edition TRED Pro recovery boards which pair well with any vehicle.

ARB EDITION TRED PRO MONUMENT GREY W/ORANGE TEETH

To enter, simply reply to this thread and follow/subscribe to any of the social media accounts linked below!

Instagram: @arb4x4usa

Facebook:

https://www.facebook.com/arbusa

YouTube:

https://www.youtube.com/c/ARB4x4USA

Last day for entries is May 31, 2022. The winner will be chosen randomly and will be notified in this thread.

Good luck!
Yessir!