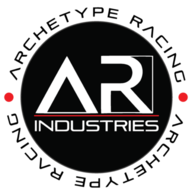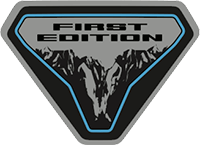 Well-Known Member
Base Sponsor (Level 1)
First Name

Curtis
Joined

Mar 21, 2021
Messages
Reaction score

1,420
Location
Vehicle(s)

G2 Raptor, GT350, Land Rover SERIES and DEFENDER
Bronco

First Edition
Admins,
If this post needs to be moved, that's fine. If I need to register as a vendor, let me know. Thanks!
Hello! I'm Curtis. Long time forum reader and YouTube video watcher on all things new Bronco. I'm the owner of ARCHETYPE RACING. Currently we specialize in highly bespoke aero parts and hardware for the GT350, GT500, and other S550 Mustangs. I have a FE Bronco inbound from Upland Ford in Upland, CA. I'm super excited to get this project going! Once I have the new Bronco in my hands, I'll be 3D scanning and modeling as much as I can into Solidworks to develop high quality aftermarket billet aluminum, carbon composite, and carbon fiber parts for it.
https://www.archetyperacing.com/
We'll be machining all of the aluminum parts, in house. The list of new components on my want list is quite expansive. I definitely want to leverage every aspect of the modular front bumper. Additional mounting for lights, modular utility mounts, recovery points, off road flag mounts, the list goes on and on. As always, your input is always welcomed. All of the mounting bracketry for our diffusers, wings, and other components are 6061, 7075, or 17-4 stainless. Being able to make more functional parts for the Bronco will be super fun!
I also work in a very specialized thermally bonded carbon composite. Currently, I'm using this in my front splitters for race cars. It's near indestructible. A 10mm thick piece is bulletproof against handgun rounds and subsonic rifle rounds. I'll start employing this same material in belly pans, rock sliders and skid plates. That is this material's initial use case, when the Gov't put the RFQ out for the design of this carbon composite. It was to line the bottom of APCs, MRAPs, and various other vehicles in war zones against IEDs. It does that job extremely well. It's extremely robust and lightweight. Why not use it for bash plates?
Lastly, there's traditional carbon fiber. All of my carbon fiber parts are made nearby in oh so sunny Georgetown, WA. Replacement body panels, fender flares, interior bits and bobs. All of the typical uses for carbon fiber. With the ability to remove and replace fenders on the Bronco, this seems like a no brainer.
And this is where this community comes in. I'm an enthusiast, like you all. The reason I started ARCHETYPE was because no one was making the parts I wanted or it was being made and it was substandard and manufactured overseas. I'm an Air Force Veteran, small business owner, and I keep all of my manufacturing in the US. I am as passionate about producing a great product, as you are about your vehicle's modifications. It's always humbling to see my parts in pictures on instagram and the owner showing them off. Besides just looking good, they are always super functional.
Aside from my personal list of parts for the Bronco, I'd like the community to drive the direction of what's produced. Many of the components I make for the GT350 and GT500 were because the community asked for it. Group buys, deep discounts, early adopters, all of that is in play. ARCHETYPE can scan, model, produce amazing parts, and ship them direct to you.
ARCHETYPE RACING is also a dealer for Addictive Desert Design and Baja Designs. For Bronco6G Members, there's a standing 10% discount and $100 flat rate shipping on ADD parts and 15% discount and free shipping on Baja Designs. Just PM me your Name/email/Shipping Address/Ph#/and what you'd like and we'll get it going.