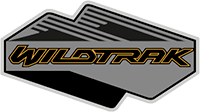 Well-Known Member
Great to have you. How quickly can you manufacture Hard Tops? It will be interesting what you come up with for a fastback hardtop solution
A quick win for everyone would be a front license plate frame and mounting solution. Factory sucks!
A high quality accessory mount bracket that Ford showed but no one has produced yet. If they did I missed it.
You already mentioned under body armor.