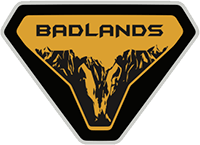 Well-Known Member
I feel like Ford may have dropped the ball on an opportunity to market a cold weather 4x4 to people who actually head to the mountains or live where it is cold and/or snows.

I was thinking a mid range package that has the basic 4x4 GOAT modes, vinyl flooring, heated mirrors, cloth seats (upgrade-able to vinyl only), seat warmers for all 4 seats, heated steering wheel, roof racks, block heater, (maybe some de-icers) fog lights and a minimal electronics package with the longer range remote start.

I think a lot of us cold weather people would have purchased something like this. We can't all afford the lux package and many of us don't like dealing with failing electronics or blocked up cameras due to cold temps and sticky snow. I think the skiers/snowboarders/sledders would have purchased this in a heartbeat.

Canada, Alaska, Dakota's, Montana, Wyoming, Utah, Lake States, and Colorado...what are your thoughts? Would you pay mid-high package prices for this?