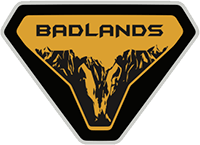 Well-Known Member
Is anyone concerned on what the actual color of Area 51 will be. There are pictures in which I love the color and other pictures where the color appears less than desirable.
I've extensively monitored this color! Stay away from CGI! It will be fantastic, I believe it has an Iridescent to it. Something that reacts to Sun, UV, incandescent lighting.
I still can't get over the Cactus grey in your photo. It goes SO well with that carbonized mic top

I wish I could block the photo, because your pictured Cactus grey badlands is making me cheat on my wildtrak a51


Do you have the full photo to share? I want to flash it by the eyes of a few friends and get their opinion of it
I added full photos!!