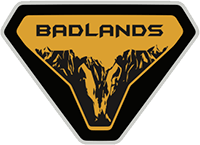 Well-Known Member
I went to a local dealer today to check out Area 51 on a Bronco Sport and Antimatter Blue on an F150 to help me decide on colors. Below are shots from multiple angles outside to show how the colors react to sunlight.
Area 51 DRASICALLY changes in different lighting situations. I love it in direct sunlight, but unsure if this is the color for me based on how it looks in the shade.
I was really hoping to like Antimatter Blue, but unless I looked at it in just the right angle in the sun, all I saw was black. If I didn't already know they had this color on the lot and checked each window sticker, I would have walked right past it assuming it was black. It looks nothing like the Bronco colorizer on the Ford website. My camera seemed to pick up a little blue/purple on the second shot, but I did not see that with my eyes.
I also captured Iconic Silver, Oxford White, Velocity Blue, Race Red, Carbonized Gray, Lightning Blue, and Rapid Red on other vehicles on the lot. I tried to get the same angle of direct sunlight on each for an apples to apples comparison for those of you trying to decide between colors.
Interesting observation: The Bronco Sport I saw today (and the one I saw at the Orlando Car Show) looks shorter in length and taller in height in person compared to photos.
Area 51 (direct sunlight):
Sun behind clouds
Velocity Blue, Oxford White, and Iconic Silver together (The black is not Shadow Black):
Iconic Silver:
Oxford White:
Velocity Blue:
Race Red:
Carbonized Gray:
Lightning Blue:
Rapid Red:
Another Velocity Blue:
Antimatter Blue:
Blue on the left is a reflection of my shirt. In the shade it was a black mirror.